maestro
mastercard
visa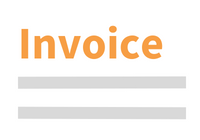 Questions about this product?
Contact our customer service
Democracy through Regional Integration
Book | 1st edition 2015 | Europe | Katrin Nyman-Metcalf, Ioannis Papageorgiou Description
Regional integration systems are becoming increasingly important – inspired by the most integrated continent, Europe, but taking on various characteristics on different continents. Such systems have become an important feature of global democracy, even preventing unconstitutional taking of power in various countries. This may be thanks to explicit tasks and powers set out in the constitutive documents or it may be something developed ad hoc in response to events, despite the fact that most regional integration systems aim at economic cooperation rather than explicitly at democratisation. However, developments toward further regional integration in most parts of the world mean that the original aims and cooperation mechanisms have tended to expand.

This book analyses how regional integration systems all over the world might be able to act as defenders or promoters of democracy, rule of law and the respect for human rights among their members. It also examines whether and to what extent the promotion and protection of rights through a regional integration organisation can have a decisive importance for democratisation of member states: can an organisation become greater than the sum of its parts and push these parts toward something that they may not otherwise, if the organisation did not exist, have achieved?

Technical info
More Information

| | |
| --- | --- |
| Type of product | Book |
| Format | Paperback |
| EAN / ISSN | 9781780683621 |
| Weight | 270 g |
| Status | Available |
| Number of pages | vi + 158 p. |
| Access to exercice | No |
| Publisher | Intersentia |
| Language | English |
| Publication Date | Nov 19, 2015 |
| Available on Jurisquare | No |
| Available on Strada Belgique | No |
| Available on Strada Europe | No |
| Available on Strada Luxembourg | No |
Chapters
Downloads
I. Introduction
II. Regional Integration Organisations
III. How do Regional Integration Institutions Impose Their Will upon Member States?
IV. Degree of Achievement: Case Studies
V. Trends of Democratisation in Regional Integration
VI. Achievements and Results
VII. Concluding Remarks