maestro
mastercard
visa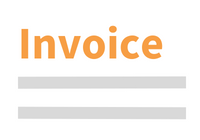 Questions about this product?
Contact our customer service
Developmental and Autonomy Rights of Children
Empowering Children, Caregivers and Communities
Book | 2nd edition 2007 | United Kingdom | Jan C.M. Willems Description
On November 20, 1989, the United Nations unanimously adopted the Convention on the Rights of the Child. November 20 has become a date which signals the recognition by the international community that children have developmental and autonomy rights as essential benchmarks for children themselves and for those responsible for their wellbeing and their healthy physical, emotional, social, moral and intellectual development.
However, as long as early child development, psychological recovery and social reintegration of traumatised and marginalised children and caregivers, preparation for parenthood, parenting education and parenting support, child-friendly community building, as well as international cooperation in all these fields are seriously lacking investment by society and the state, the developmental and autonomy rights of all children, and especially the rights of young children and children living in exceptionally difficult conditions, are soft rights only. The emancipation of the young child and the rehabilitation and emancipation of the deprived, exploited, abused and neglected child remain in a legal shadow land. This book intends to explore this shadow land. It introduces the concepts of the Trias pedagogica and Transism in order to shed light on the obligations and responsibilities of states and other actors in the empowerment of children, caregivers and communities. Its authors hope to serve the field of human rights and family and child studies, and all related fields.

Technical info
More Information

| | |
| --- | --- |
| Type of product | Book |
| Format | Paperback |
| EAN / ISSN | 9789050957267 |
| Series name | Maastricht Series in Human Rights |
| Weight | 415 g |
| Status | Available |
| Number of pages | xxiv + 212 p. |
| Access to exercice | No |
| Publisher | Intersentia |
| Language | English |
| Publication Date | Oct 5, 2007 |
| Available on Jurisquare | No |
| Available on Strada Belgique | No |
| Available on Strada Europe | No |
| Available on Strada Luxembourg | No |
Chapters
Downloads
CHAPTER 1. CHILDREN'S RIGHTS ARE HUMAN RIGHTS; CURRENT ISSUES AND DEVELOPMENTS
CHAPTER 2. CHILDREN'S RIGHTS AND UNIVERSALITY
CHAPTER 3. THE DEVELOPMENTAL DAMAGE TO CHILDREN AS A RESULT OF THE VIOLATION OF THEIR RIGHTS
CHAPTER 4. THE CHILDREN'S LAW OF NATIONS: THE INTERNATIONAL RIGHTS OF THE CHILD IN THE TRIAS PEDAGOGICA
CHAPTER 5. CHILDREN'S RIGHTS AND THE PREVENTION OF CHILD ABUSE AND NEGLECT: THE QUEST FOR A TRIAS PEDAGOGICA OF CHILDREN, PARENTS AND SOCIETY
CHAPTER 6. THE CONVENTION ON THE RIGHTS OF THE CHILD: ORIENTATION AND CONCEPTUALIZATION OF CHILDREN'S RIGHTS
CHAPTER 7. CHILDREN'S RIGHTS AT A DIGNITARIAN HORIZON OF RESPONSIBLE PARENTHOOD