maestro
mastercard
visa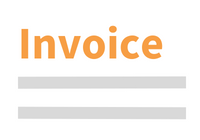 Questions about this product?
Contact our customer service
Prevention of terrorism and compliance with fundamental legal rights and principles of law - the Dutch antiterrorism legislation
Book | 1st edition 2011 | World | Karin Veegens Description
Since the 9/11 terrorist attacks in the USA, combating terrorism has gained top priority in Dutch politics. This counter-terrorism policy primarily focuses on prevention and has led to extensive anti-terrorism legislation in the field of substantive criminal law and criminal procedure. However, existing public order law and private law are used to counter terrorism as well, while legislative initiatives to better prevent terrorism were taken in the field of administrative law. The European Union has also adopted a firm anti-terrorism policy which led to national anti-terrorism legislation.

This book discusses the scope of the prevention-oriented Dutch anti-terrorism legislation within and beyond criminal law and its impact on principles of (criminal) law and on fundamental legal rights as enshrined in the European Convention on Human Rights – which in case of the Netherlands is higher law. The central question is to what extent the statutory criteria for the application of pre-trial anti-terrorism powers and measures and their practical implementation, especially as regards to the required level of suspicion, within the criminal justice system, public order law, administrative law and European Union law, are in compliance with the relevant fundamental legal rights and principles of law as enshrined in the applicable European treaties.

To answer this question, three important aspects of the Dutch legislative anti-terrorism policy are discussed. Firstly, it is ascertained what in fact constitutes an act of terrorism according to the Dutch criminal law system, and how, and to what extent, the criminalisation of terrorism affects criminal liability, particularly during the pro-active phase. Secondly, the book discusses what level of suspicion is required to apply which powers and/or measures to prevent terrorism. Thirdly, the way the application of these state powers, particularly in light of their criteria for application, affects which fundamental legal rights and principles of law is scrutinised.

Is there in fact a disrupted balance between the need to prevent acts of terrorism and mandatory compliance with fundamental legal rights and principles of law? If so, to what extent, and regarding which legal anti-terrorism instruments? Are there ways to ensure full compliance with these legal rights and principles throughout the state's legitimate endeavour of effectively countering terrorism?

Technical info
More Information

| | |
| --- | --- |
| Type of product | Book |
| Format | Paperback |
| EAN / ISSN | 9781780680422 |
| Series name | Human Rights Research Series |
| Weight | 1200 g |
| Status | Available |
| Number of pages | xxii + 638 p. |
| Access to exercice | No |
| Publisher | Intersentia |
| Language | English |
| Publication Date | Dec 15, 2011 |
| Available on Jurisquare | No |
| Available on Strada Belgique | No |
| Available on Strada Europe | No |
| Available on Strada Luxembourg | No |
Chapters
Downloads
Chapter I. Terrorism as Timeless Trend: An Introduction
Chapter II. The Criminalisation of Terrorist Offences
Chapter III. Allegedly Involved in Terrorist Activities
Chapter IV. Assumed Connections with Terrorism
Chapter V. Indications of a Terrorist Offence
Chapter VI. A Reasonable Suspicion
Chapter VII. Serious Objections
Chapter VIII. Blacklisted as Terrorist
Chapter IX. Conclusions and Recommendations