maestro
mastercard
visa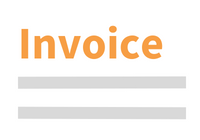 Questions about this product?
Contact our customer service
Divided Parents, Shared Children
Legal Aspects of (Residential) Co-Parenting in England, the Netherlands and Belgium
Book | 1st edition 2015 | Belgium, United Kingdom | Natalie Nikolina Description
There has been much discussion worldwide on parenting after parental separation, especially on the desirability for the children involved of equally shared care (co-parenting) and the feasibility of legal arrangements in which the children alternate their residence between their parents' houses (residential co-parenting). Much is unclear about how residential co-parenting affects children and therefore how the legislator and practitioners should deal with this arrangement.

Divided Parents, Shared Children seeks to answer three questions to further understand the phenomenon of co-parenting and to provide the legislator, the courts and parents with possible solutions: What kind of legal framework exists in England and Wales, the Netherlands and Belgium with regard to (residential) co-parenting and what can these countries learn from each other's legal systems? Does residential co-parenting occur in the countries discussed, and if so how predominant is it? Should these jurisdictions encourage or discourage residential co-parenting through legal action?

To answer these questions, this book uses not only legal data, from both empirical and literature research, but also sociological, psychological and demographic studies into residential arrangements and their effect on children.


Technical info
More Information

| | |
| --- | --- |
| Type of product | Book |
| Format | Paperback |
| EAN / ISSN | 9781780683416 |
| Series name | European Family Law |
| Weight | 392 g |
| Status | Available |
| Number of pages | xii + 232 p. |
| Access to exercice | No |
| Publisher | Intersentia |
| Language | English |
| Publication Date | Oct 23, 2015 |
| Available on Jurisquare | No |
| Available on Strada Belgique | No |
| Available on Strada Europe | No |
| Available on Strada Luxembourg | No |
Chapters
Downloads
Chapter 1. Introduction
Chapter 2. International and European framework
Chapter 3. The English legal system
Chapter 4. The Dutch legal system
Chapter 5. The Belgian legal system
Chapter 6. Socio-psychological aspects of residential co-parenting
Chapter 7. Comparative synthesis
Chapter 8. Conclusions and recommendations