maestro
mastercard
visa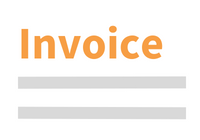 Questions about this product?
Contact our customer service
Domestic Abuse and Human Rights
Book | 1st edition 2020 | United Kingdom | Jonathan Herring Description
Domestic Abuse and Human Rights presents an overview of the relevance of the European Convention on Human Rights to domestic abuse. It will have three aims: first, to consider the relevant case law and application of the key articles to questions around domestic abuse; second, to consider at a theoretical level the balancing between protection and autonomy at the heart of the legal response to domestic abuse; third, to propose practical application of a human rights approach to issues around domestic abuse, with particular emphasis placed on the significance of the Istanbul Convention on Preventing and Combatting Violence against Women.

The relevance of the key Articles of the European Convention on Human Rights will be explained. The book will include material on the definition of domestic abuse, elder abuse, parental abuse, and the impact of abuse on children. It seeks to bring out the themes which connect these issues as well as the ways in which they raise distinct questions.

The book argues that a human rights approach requires states to take a pro-active stance towards domestic abuse. It should no longer be regarded as a private matter, but as a human rights approach mandating state intervention, although within limits. So understood, the European Convention on Human Rights provides a powerful impetus for states to ensure an effective response to the major problem of domestic abuse.
______

'[...], the book is clear, stimulating and incisive, and in its analysis of the human rights approach to domestic abuse, compelling.' -- Alex Ruck Keene, Mental Capacity Law and Policy, 2020

'This book is written in a style that is eminently clear and accessible throughout. The reader's attention is drawn to the key debates in the academic literature at appropriate junctures, and in this respect, reference is made to a wide range of literature which can be consulted further by the reader.' -- Ronagh McQuigg, International Journal of Law, Policy and The Family, 2021

'[...], this book can be recommended to everyone who is interested in a structured approach to domestic abuse. Jonathan Herring succeeds in depicting the system behind this issue, regardless of whether the abuse constitutes violence against a partner, children, parents or the elderly. May it be read by many, so that the magnitude of domestic abuse will finally be understood and no longer seen as a problem occurring behind closed doors.' -- Isabella Noemi Raile, European Yearbook on Human Rights 2021, 2021
______

JONATHAN HERRING is the DM Wolfe-Clarendon Fellow in Law at Exeter College and Professor of Law at the Faculty of Law, University of Oxford. He has written extensively on issues around family law, medical law and ethics, care law and criminal law.


Technical info
More Information

| | |
| --- | --- |
| Type of product | Book |
| Format | Paperback |
| EAN / ISSN | 9781780682310 / 9781839700972 |
| Weight | 400 g |
| Status | Available |
| Number of pages | xvi + 250 p. |
| Access to exercice | No |
| Publisher | Intersentia |
| Language | English |
| Publication Date | Oct 14, 2020 |
| Available on Jurisquare | No |
| Available on Strada Belgique | No |
| Available on Strada Europe | No |
| Available on Strada Luxembourg | No |
Chapters
Downloads
Chapter 1. An Introduction to Domestic Abuse and Human Rights
Chapter 2. The Nature of Domestic Abuse
Chapter 3. The ECHR, the Istanbul Conventionand Domestic Abuse
Chapter 4. Legal Responses to Domestic Abuse
Chapter 5. Domestic Abuse and Children
Chapter 6. The Abuse of Parents by Children
Chapter 7. Elder Abuse
Chapter 8. Concluding Thoughts