maestro
mastercard
visa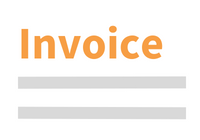 Questions about this product?
Contact our customer service
Advancing Human Rights in Transnational Business
Book | 1st edition 2016 | United Kingdom | Bard Andreassen, Vo Khanh Vinh
Description
Human rights are intertwined with large processes of globalisation. One of these processes is the rapid world-wide growth of multinational business enterprises. This volume argues that normative and legal developments to regulate and govern the behaviour of transnational businesses represent a new frontier in the struggle for human rights. This frontier has borne witness to many victims, but there are also glimpses of hope and opportunities for expanding the respect and protection of human rights in the corporate sector at local, national, and global levels.

The volume presents essays discussing current international challenges and efforts to advance human rights duties of transnational businesses. An introductory essay provides an overview of the debate and the individual chapters discuss legal, institutional, political, and social dimensions and obstacles to advancing business enterprises' social and legal commitment to human rights norms.

The book is aimed at legal and development scholars, public servants, and civil society practitioners with an interest in human rights commitments of transnational businesses. It is also of use for teachers and students in human rights law, corporate social responsibility courses, and courses in global development in degree programmes, and professional training programmes.

Technical info
More Information

| | |
| --- | --- |
| Type of product | Book |
| Format | Paperback |
| EAN / ISSN | 9781780683768 |
| Weight | 577 g |
| Status | Available |
| Number of pages | xxii + 342 p. |
| Access to exercice | No |
| Publisher | Intersentia |
| Language | English |
| Publication Date | Feb 25, 2016 |
| Available on Jurisquare | No |
| Available on Strada Belgique | No |
| Available on Strada Europe | No |
| Available on Strada Luxembourg | No |
Chapters
Downloads
Introduction. Business' Duties Across Borders: The New Human Rights Frontier
PART I. CONCEPTUAL DEVELOPMENTS
Chapter 1. Business and Human Rights, or the Business of Human Rights. Critical Reflections on Emerging Themes
Chapter 2. Corporate Liability for Human Rights. Effective Remedies or Ineffective Placebos?
Chapter 3. Ensuring the Protection of the Environment from Serious Damage. Towards a Model of Shared Responsibility between International Corporations and the States Concerned?
Chapter 4. The Business Case for Taking Human Rights Obligations Seriously
Chapter 5. Corporate Accountability in the Field of Human Rights. On Soft Law Standards and the Use of Extraterritorial Measures
Chapter 6. The Viability of the Maastricht Principles in Advancing Socio-Economic Rights in Developing Countries
PART II. CONTEXTUAL ISSUES
Chapter 7. The Next Generation of 'Fair Trade'. A Human Rights Framework for Combating Corporate Corruption in Global Supply Chains
Chapter 8. A Critical Analysis of Human Rights Due Diligence Frameworks for Conflict Minerals. Challenges for the Electronics Industries
Chapter 9. The Pursuit of Substantive Corporate Human Rights Policies
PART III. SITES OF REGULATION
Chapter 10. Human Rights and Business. An Assessment of the Responsibility of the State in Vietnam
Chapter 11. Investment Treaties and Human Rights. Reflections from Mining in Latin America
Chapter 12. Beyond State Duty and Corporate Responsibility. Human Rights in Industrial Zones in Vietnam
Chapter 13. The Application of the UN 'Protect, Respect and Remedy' Framework to State-Owned Enterprises. The Case of the State Oil Company SOCAR in Azerbaijan
Chapter 14. The Invisible Minority. Status of the 'Differently Able' People in the Export Industries in India