maestro
mastercard
visa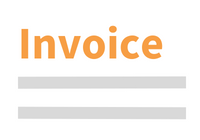 Questions about this product?
Contact our customer service
Eastern and Western Perspectives on Surrogacy
Book | 1st edition 2019 | United Kingdom | Jens Scherpe, Claire Fenton-Glynn, Terry Kaan Description
'The book will be insightful and useful for a wide readership: anyone with an interest in differing approaches to the regulation of surrogacy; anyone concerned with how domestic law can be reformed; and anyone considering how international regulation might solve the current problems we can see with surrogacy as currently practiced.' -- Lottie Park-Morton, European Journal of Health Law, 2020.

Over the past 10 years, a convergence of scientific, demographic, legal and social developments has led to a significant influx of cases of international surrogacy. What was previously a marginal form of parenthood has become a multi-billion dollar industry, raising concerns for surrogate mothers, commissioning parents, and children alike. Lawyers, philosophers and health care professionals have struggled to formulate a framework to ensure the protection of surrogate mothers from exploitation, whilst combatting the vulnerability of commissioning parents to agencies and intermediaries, and providing children born as a result of this practice with certainty regarding their identity, status, and nationality.

The transnational nature of the issues raised in relation to international surrogacy agreements means that individual states have struggled to take decisive action, and there remains a myriad of different responses to this issue. This book brings together experts from Eastern and Western backgrounds, to consider the way in which different jurisdictions have responded to surrogacy, both within their own borders, and when an international agreement takes place involving one of their citizens. Each chapter includes a discussion of the laws concerning the establishment and contestation of legal parentage through surrogacy under domestic law; the rules and laws concerning surrogacy arrangements on a domestic level; and approaches to recognition of legal parenthood acquired through surrogacy in other jurisdictions. In addition, the chapters consider the socio-economic context of surrogacy in the chosen jurisdictions, through questions concerning the profile of surrogate mothers and commissioning parents, the involvement of intermediaries, and the nature of the interactions between these parties. In this way, the book provides a comprehensive understanding of the confluences and tensions in the way surrogacy is approached in these jurisdictions, and seeks to identify trends emerging from these different regions.

In doing so, Eastern and Western Perspectives on Surrogacy seeks to contribute to the greater understanding of the regulation of surrogacy throughout the world, and will serve as a reference work for anyone involved in practice, academia or law reform in this subject area.

JENS M. SCHERPE is a Reader in Comparative Law and Director of Cambridge Family Law at the University of Cambridge. He is the Honorary Professor at the University of Aalborg, Cheng Yu Tung Visiting Professor in Law at the University of Hong Kong and an Academic Door Tenant at Queen Elizabeth Building in London.

CLAIRE FENTON-GLYNN is a Lecturer in Law at the University of Cambridge. She is an Associate Member of Harcourt Chambers in London.

TERRY KAAN is an Associate Professor of Law at Hong Kong University and Co-Director of the Centre for Medical Ethics and Law.

Technical info
More Information

| | |
| --- | --- |
| Type of product | Book |
| Format | Paperback |
| EAN / ISSN | 9781780686523 / 9781780688633 |
| Weight | 1000 g |
| Status | Available |
| Number of pages | xii + 606 p. |
| Access to exercice | No |
| Publisher | Intersentia |
| Language | English |
| Publication Date | May 1, 2019 |
| Available on Jurisquare | No |
| Available on Strada Belgique | No |
| Available on Strada Europe | No |
| Available on Strada Luxembourg | No |
Chapters
Downloads
Eastern and Western Perspectives on Surrogacy
Questionnaire
Part I. Western Perspectives - The Prohibitive Approach
Surrogacy in France
Surrogacy in Germany
Surrogate Motherhood Under German National and International Private Law
Surrogacy in Spain
Part I. Western Perspectives - The Tolerant Approach
Surrogacy in Australia
A View from the Bench in Australia
Surrogacy in England and Wales
The Legal Implications of International Surrogacy Agreements
Part I. Western Perspectives - The Regulatory Approach
Surrogacy in Greece
Surrogacy in Israel
Surrogacy in South Africa
Surrogacy in New Zealand
Surrogacy in Portugal
Surrogacy in Iceland
Part I. Western Perspectives - The Free Market Approach
Surrogacy in Russia
Surrogacy in the United States of America
Part I. Western Perspectives - The Influence of International Courts
Surrogacy before the European Court of Human Rights
Part II. Eastern Perspectives - The Prohibitive Approach
Surrogacy in China
Surrogacy in Taiwan
Surrogacy in Singapore
Part II. Eastern Perspectives - A Tolerant Approach?
Surrogacy in Hong Kong
Part II. Eastern Perspectives - Regulation through Professional Medical Bodies
Surrogacy in Japan
Surrogacy in South Korea
Part II. Eastern Perspectives - From Free Market to Regulation
Surrogacy in India
Surrogacy in Thailand
Part III. Comparative Perspectives on Surrogacy
Surrogacy in a Globalised World