maestro
mastercard
visa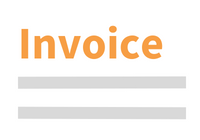 Questions about this product?
Contact our customer service
Effective Judicial Protection in Consumer Litigation
Article 47 of the EU Charter in Practice
Book | 1st edition 2022 | United Kingdom | Anna van Duin Description
In EU consumer law, the rise of Article 47 of the EU Charter of Fundamental Rights – which guarantees the right to an effective remedy and a fair trial – over the past decade has coincided with a wave of crisis-induced litigation. Courts were confronted with large numbers of cases against overindebted consumers. This has prompted many questions on the need for effective judicial protection, for instance in mortgage enforcement and order for payment procedures.

This book provides a unique perspective on the role of civil courts at the crossroads of EU fundamental rights, consumer law and access to justice. It examines how the Court of Justice of the European Union, as well as civil courts in Spain and the Netherlands, refer to Article 47 in unfair terms cases, where procedural obstacles and inequalities have become particularly visible – especially in Spanish case law. The analysis reveals a divergence between European and national practices and also shows the potential of Article 47, which is often wrongly equated with the principle of effectiveness, in consumer litigation.

Effective Judicial Protection in Consumer Litigation makes a vital contribution to the debate on the functions of Article 47 and fundamental rights reasoning in European private law adjudication and is a must read for anyone interested in the application of Article 47 in judicial decision-making.

DR. J.M.L. (ANNA) VAN DUIN is Assistant Professor of Private Law and Digital Justice at the University of Amsterdam. She is Deputy Director of the Amsterdam Centre for Transformative Private Law (ACT) and Editor of the Dutch Journal of Civil Procedure (Tijdschrift voor Civiele Rechtspleging). After graduating from Leiden University and the University of Oxford, she worked as a litigator for six years. She has authored several publications on consumer law and access to justice and participated in EU-funded projects on judicial cooperation and fundamental rights.

Technical info
More Information

| | |
| --- | --- |
| Type of product | Book |
| Format | Hardback |
| EAN / ISSN | 9781839701948 / 9781839702501 |
| Weight | 600 g |
| Status | Available |
| Number of pages | xxxviii + 278 p. |
| Access to exercice | No |
| Publisher | Intersentia |
| Language | English |
| Publication Date | Mar 30, 2022 |
| Available on Jurisquare | No |
| Available on Strada Belgique | No |
| Available on Strada Europe | No |
| Available on Strada Luxembourg | No |
Chapters
Downloads
Chapter 1. Article 47 in Unfair Terms Cases: Unchart(er)ed Territory
Chapter 2. Analytical Framework: Normative Content, Scope and Functions Ascribed to Article 47
Chapter 3. Case Law of the Court of Justice on Article 47 and the UCTD
Chapter 4. Article 47 in Unfair Terms Cases in Spain
Chapter 5. Article 47 in Unfair Terms Cases in the Netherlands
Chapter 6. Conclusion: The Many Colours of Article 47