maestro
mastercard
visa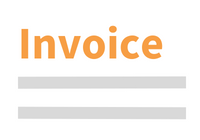 Questions about this product?
Contact our customer service
Elderly Care and Upwards Solidarity
Historical, Sociological and Legal Perspectives
Book | 1st edition 2020 | United Kingdom | Elisabeth Alofs, Wendy Schrama Description
'Elderly Care and Upwards Solidarity. Historical, sociological and legal perspectives is another interesting study on the challenges of longevity. The book and its subject matter are extremely timely.' -- Radosław Mędrzycki, European Journal of Social Security, 2021.

A book series dedicated to the harmonisation and unification of family and succession law in Europe. The series includes comparative legal studies and materials as well as studies on the effects of international and European law making within the national legal systems in Europe. The books are published in English, French or German under the auspices of the Organising Committee of the Commission on European Family Law (CEFL).

The ageing population poses a huge challenge to law and society and has important structural and institutional implications. This book portrays elder law as an emerging research area and brings together authors from different disciplines (history, sociology and law) and from different legal jurisdictions (Austria, Belgium, England, Germany, the Netherlands and Spain). Topics discussed inter alia include: the recognition of informal care in private law and in inheritance law, the question of whether special consumer protection is needed for the elderly, intergenerational support duty between children and their parents, and public law offering options to support informal care by means of leaves for employees. In doing so, this book reflects on the allocation of responsibilities between different actors and answers questions at an institutional level: what is the role of the state, the family and the individual in taking care of the elderly?

This book will appeal to academic scholars and postgraduate students of law and social sciences.

With contributions by Elisabeth Alofs (Free University of Brussels), Susanne Burri (Utrecht University), Christian Dorfmayr (University of Vienna), Susanne Heeger-Hertter (Utrecht University), Leen Heylen (Thomas More University of Applied Sciences), Jeroen Knaeps (Thomas More University of Applied Sciences), Dimitri Mortelmans (University of Antwerp), Froukje Pitstra (University for Humanistic Studies), Jordi Ribot (University of Girona), Wendy Schrama (Utrecht University), Ute Christiana Schreiner (University of Vienna), Brian Sloan (University of Cambridge), Veerle Vanderhulst (Free University of Brussels) and Frauke Wedemann (University of Münster).

______________

ELISABETH ALOFS is Professor of Family (Property) Law and Director of the Master of Laws in Notarial Studies at the Free University of Brussels. She is a post-doctoral researcher at the University of Antwerp and is Vice President of the Flemish Association of Lawyers. Elisabeth publishes on family law and social security law and is an editor of several law journals and book series.

WENDY SCHRAMA is Professor of Family Law and Comparative Law and Director of the Utrecht Centre for European Research into Family Law (UCERF) at Utrecht University. She serves as an editor of several family law journals and commentaries, and has published extensively on family law issues. She also is a part-time family law judge at a Dutch district court and has previously worked at the Dutch Ministry of Justice.

Technical info
More Information

| | |
| --- | --- |
| Type of product | Book |
| Format | Paperback |
| EAN / ISSN | 9781780689609 / 9781839700378 |
| Series name | European Family Law |
| Weight | 350 g |
| Status | Available |
| Number of pages | xvi + 188 p. |
| Access to exercice | No |
| Publisher | Intersentia |
| Language | English |
| Publication Date | Jul 1, 2020 |
| Available on Jurisquare | No |
| Available on Strada Belgique | No |
| Available on Strada Europe | No |
| Available on Strada Luxembourg | No |
Chapters
Downloads
Part I. Interdisciplinary Perspectives on an Ageing Society and Caring for the Elderly
Sociological Perspectives on Changing Family Constellations and Intergenerational Support in Ageing Societies
Part II. Legal Perspectives on Elderly Care
Maintenance Law and Elderly Care in Western Societies