maestro
mastercard
visa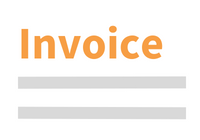 Questions about this product?
Contact our customer service
Enforcing Consumer and Capital Markets Law
The Diesel Emissions Scandal
Book | 1st edition 2020 | Europe | Beate Gsell, Thomas Möllers Description
Enforcing Consumer and Capital Markets Law: The Diesel Emissions Scandal is an international and intradisciplinary work. On the example of one topical and global collective damage event with far reaching consequences for both consumers and investors, this work critically analyses the various approaches of public and private law enforcement and their effectiveness across several jurisdictions, namely those of Austria, Denmark, France, Germany, England and Wales, Italy, Lithuania, the Netherlands, Portugal, Australia, Brazil, China and the United States of America.

Based on decided and pending cases, the book demonstrates to what extent public authorities, but also private claimants, can take effective steps against the violation of their rights in their respective jurisdictions. The following is examined: law enforcement by public institutions, law enforcement by private parties and overlaps as well as hybrids and connections between both areas. A particular focus is given to collective redress, that is representative actions and model case proceedings. Comments from renowned practitioners sharing their experiences are included throughout the book.

Separate concluding comparative chapters have two different aims: A comparative analysis of the legal solutions with a supranational European Union level focus provides invaluable insights into best practices and effectiveness. In addition, an intradisciplinary comparison assesses and evaluates the effectiveness of consumer law vs capital markets law mechanisms. Furthermore mechanisms of competition law and company law are taken into account.

With contributions by Willem H. van Boom (University of Leiden), Peter Cashman (3 Wentworth Chambers; University of New South Wales), Tanja Domej (University of Zurich), Marcello Gaboardi (Bocconi University Milan), Beate Gsell (Ludwig-Maximilians-Universität Munich; Munich Higher Regional Court), Jutta Gurkmann (Verbraucherzentrale Bundesverband e.V.), Patrick Honegger-Müntener (University of Zurich), Emmanuel Jeuland (University Paris 1 Panthéon-Sorbonne), Remigijus Jokubauskas (Court of Appeal of Lithuania), Georg E. Kodek (Vienna University of Economics and Business), Lene Kohl (Osborne Clarke, Berlin), Petra Leupold (VKI-Academy), Claudia Lima Marques (Federal University of Rio Grande do Sul), Caroline Meller-Hannich (Martin-Luther-University Halle-Wittenberg), Thomas M.J. Möllers (University of Augsburg), Charlotte M.D.S. Pavillon (University of Groningen), Anders Schäfer (Kammeradvokaten/Poul Schmidt, Copenhagen; University of Copenhagen), Amy J. Schmitz (University of Missouri), John Sorabji (Nine St John Street Chambers; University College London), Henrique Sousa Antunes (Catholic University of Portugal), Egidija Tamošiūnienė (Court of Appeal of Lithuania; University of Vilnius), Rüdiger Veil (Ludwig-Maximilians-Universität Munich), Maximilian Weiss (TILP Litigation, Kirchentellinsfurt), Tong Zhang (China University of Political Science and Law).
__________

Prof. Dr. BEATE GSELL holds the Chair for Civil Law, Civil Procedure, European Private and Procedural Law at the Ludwig-Maximilians-University of Munich (LMU), Germany. She is also a Judge at the OLG (Higher Regional Court) in Munich and member of the management board of the Munich Center for Dispute Resolution (MuCDR). She was appointed as permanent member of the Jean-Monnet-Centre of Excellence on European Integration (INspiRE).

Prof. Dr. THOMAS M.J. MÖLLERS holds the Chair of Civil Law, Commercial Law, European Law, International Private Law and Comparative Law, Jean-Monnet-Chair ad personam at the University of Augsburg, Germany. He is the coordinator of the EU-funded Jean-Monnet-Centre of Excellence on European Integration – Rule of Law and Enforcement (INspiRE) and founder of Caplaw, a database on German and European Economic Law (www.caplaw.eu). He is Managing Director of the Augsburg Centre for European Legal Studies CELOS).



Technical info
More Information

| | |
| --- | --- |
| Type of product | Book |
| Format | Hardback |
| EAN / ISSN | 9781780689647 / 9781839700521 |
| Weight | 1200 g |
| Status | Available |
| Number of pages | xxxii + 514 p. |
| Access to exercice | No |
| Publisher | Intersentia |
| Language | English |
| Publication Date | Aug 31, 2020 |
| Available on Jurisquare | No |
| Available on Strada Belgique | No |
| Available on Strada Europe | No |
| Available on Strada Luxembourg | No |
Chapters
Downloads
Introduction
Introduction
Europe
Austria: Consumer Law
Austria: Capital Markets Law
Denmark
France
Germany
England and Wales
Italy
Lithuania
Netherlands
Portugal
Beyond Europe
Australia
Brazil
China: Consumer Law
United States
The Supranational Perspective
Enforcing Consumer Law in Europe and Beyond: Similarities and Differences
Private Enforcement in European Capital Markets Law: Perspectives for a Reform at the Example of the Obligation to Disclose Inside Information
Legal Practice Perspective
Practitioner Comment on consumer Law Enforcement in Europe
A Qualified Entities Comment on Consumer Law Enforcement
Securities Litigation against VW and Porsche: The 10 Billion Euro Marathon Walk
Intradisciplinary Analysis and Reform Recommendations