maestro
mastercard
visa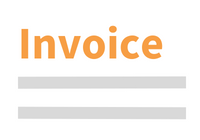 Questions about this product?
Contact our customer service
Entrepreneurship: no guts, no glory
Book | 3rd edition 2020 | United Kingdom | Rudy Aernoudt Description
Entrepreneurship: no guts, no glory is a provocative scientifically reasoned book about the impact of entrepreneurship on the economy and our quality of life.

Until recently, entrepreneurs that failed were shamed publicly. While this is no longer the case, we are still far away from a society where failure is tolerated, and entrepreneurship encouraged.

In this book, entrepreneurship is discussed from inception to growth; from unicorns to zombies; from success to failure; from offshoring to reshoring. The author argues for an enterprise and entrepreneurship-friendly ecosystem in Europe, where there is a place and space for industry, where public administration is considered less important than industry and where entrepreneurship policy – and not employment policy - is utilised to create employment. The key to achieving this is not subsidies, but risk-sharing, venture financing, business angels, crowdfunding, incubators, accelerators, reshoring, second chance policy and a real industrial policy.

'Isn't life too short to work for a boss?' With this opening question the author obliges the critical reader to take a stance. The statement indicates that entrepreneurship is about culture. It is a mindset. It is about having guts.
________

'When you first meet Professor Aernoudt you have to admire his love of life and his passion for entrepreneurship. Professor Aernoudt's unique selling point as an expert is that he genuinely understand entrepreneurs, their needs, their pains, and the drive that makes individuals a success or a failure in business. Loved by his students because it not all theory, he brings the reality of entrepreneurship into the classroom and into his books. Entrepreneurs grasp opportunities, Professor Aernoudt analyses the challenges and offers the solutions - proposing an entrepreneurial ecosystem that others have rarely considered.' - Madi Sharma, Madi Group, 2020
________

RUDY AERNOUDT studied Economics and Philosophy (KU Leuven) and European Economics (College of Europe). He is Professor of Corporate Finance and Enterprise Policy at the Universities of Ghent and Nancy. He was Director of Cabinet at European level, at Belgian federal level, at Walloon level and at Flemish level. He was also Director-General of One Laptop Per Child, a spin-off of the Massachusetts Institute of Technology, Secretary-General for Economy and Innovation in Flanders and Chief Economist at the European Commission. He is a columnist and author of several books and papers in the fields of economics politics and philosophy. His book, Corporate Finance in Practice has become a standard reference text in the area of corporate and entrepreneurial financing.

Technical info
More Information

| | |
| --- | --- |
| Type of product | Book |
| Format | Paperback |
| EAN / ISSN | 9781839700033 |
| Weight | 439 g |
| Status | Available |
| Number of pages | xx + 234 p. |
| Access to exercice | No |
| Publisher | Intersentia |
| Language | English |
| Publication Date | Jul 8, 2020 |
| Available on Jurisquare | No |
| Available on Strada Belgique | No |
| Available on Strada Europe | No |
| Available on Strada Luxembourg | No |
Chapters
Downloads
Part I. Enterprise and Entrepreneurship: A Policy Issue?
Chapter 1. Entrepreneurship: A State of Mind
Chapter 2. Entrepreneurship Culture
Chapter 3. Enterprise Policy: The Four Objectives
Chapter 4. Enterprise Policy in Evolution
Part II. Enterprise Policies
Chapter 5. Start-Up Policy
Chapter 6. Growth Enablers Policy
Chapter 7. Bankruptcy and Second Chance
Chapter 8. Retention and Reshoring Policy
Part III. Entrepreneurship and Financing
Chapter 9. The Finance Paradox
Chapter 10. Is the Crowd Entrepreneurial?
Chapter 11. Equity Financing: Angels and (Ad)Ventures
Chapter 12. Guarantees: Obsolete or Sexy?
Part IV. Entrepreneurship: Capita Selecta
Chapter 13. Starters, Incubators, Accelerators and Hackethons
Chapter 14. The Gender Gap: An Untapped Growth Potential?
Chapter 15. Zombies, Exnovation and Innovation
Chapter 16. Delocalisation and the Scale-Up Gap
Overall Conclusion