maestro
mastercard
visa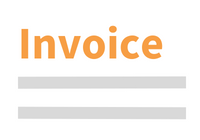 Questions about this product?
Contact our customer service
Environmental Loss and Damage in a Comparative Law Perspective
Book | 1st edition 2021 | United Kingdom | Barbara Pozzo, Valentina Jacometti Description
This book analyzes the regulation of environmental loss and damage. It does so from a comparative and interdisciplinary perspective, examining both public and private law aspects. It delves into conceptual and specific legal issues concerning liability, compensation and restoration of damage in different sectors and jurisdictions, as well as taking into account the contributions of economic analysis in this field of regulation.

Specific attention has been devoted to the role that liability and insurance may play in terms of mitigation and adaptation to climate change, as well as the prevention of damage from natural hazards. The scope of analysis encompasses national as well as supranational and international regimes. In particular, there are two interrelated and very promising developments in the evolving understandings in this field that merit special focus: possible legal transplants and "cross-fertilization" between legal systems, on the one hand; and the current dialectic between global and local law in the environmental field, on the other.

With contributions by Mariusz Baran (Jagiellonian University), Letizia Casertano (University of Insubria), Marta Cenini (University of Insubria), Yu Cheng (China University of Political Science and Law), Nadia Coggiola (University of Turin), Merve Demir (Bournemouth University), Robert Esser (University of Passau), Stefano Fanetti (University of Insubria), Joris Gazendam (University of Groningen), Carlo Vittorio Giabardo (University of Girona), Tilak Ginige (Bournemouth University), Carola Glinski (University of Copenhagen), Iain Green (Bournemouth University), Theodoros Iliopoulos (Hasselt University), Valentina Jacometti (University of Insubria), Nikolay Kichigin (Institute of Legislation and Comparative Law, Russia), Alena Kodolova (Russian Academy of Science), Ludwig Krämer (Madrid, Spain), Emanuele La Rosa ("Mediterranea" University of Reggio Calabria), Francesco Martines (University of Messina), Carlo Masieri (University of Milan), Khazar Masoumi (Anhembi Morumbi University), Anna Teresa Memola (University of Milan), Alberto Monti (University School for Advanced Studies Pavia), Susanna Paleari (National Research Council, Italy), Chiara Perini (University of Insubria), Barbara Pozzo (University of Insubria), Bartosz Rakoczy (Nicolaus Copernicus University), Wenhong Ren (Beihang University), Miriam Ruiz Arias (University of Salamanca), Hendrik Schoukens (Ghent University), Laura Stănilă (West University Timişoara), Sergiu Stănilă (West University Timişoara), Topi Turunen (University of Eastern Finland), Patrick Van Calster (Bournemouth University), Anna Vanhellemont (Hasselt University), Geert Van Hoorick (Ghent University) and Congwen Yao (Wuhan University).

_______

Barbara Pozzo is Professor of Private Comparative Law at Insubria University, Italy. She coordinates the interdisciplinary PhD program in Law and Human Sciences at the university. She is also Director of the Summer School Program in Comparative Environmental Law.

Valentina Jacometti is Associate Professor of Private Comparative Law at Insubria University, Italy. She is also a member of the Board of Directors of "Rivista giuridica dell'Ambiente".


Technical info
More Information

| | |
| --- | --- |
| Type of product | Book |
| Format | Paperback |
| EAN / ISSN | 9781839700262 / 9781839701191 |
| Series name | European Environmental Law Forum |
| Weight | 1000 g |
| Status | Available |
| Number of pages | xxviii + 536 p. |
| Access to exercice | No |
| Publisher | Intersentia |
| Language | English |
| Publication Date | Jan 13, 2021 |
| Available on Jurisquare | No |
| Available on Strada Belgique | No |
| Available on Strada Europe | No |
| Available on Strada Luxembourg | No |
Chapters
Downloads
Part I. Liability for Environmental Harm in the EU
The EU and the System of Environmental Loss and Damage: Liability, Restoration and Compensation
Towards a Better Environmental Liability Directive?
The Permit Defence between the EU Environmental Liability Directive and National Private Law: Some Comparative Law Remarks
The Jurisprudential Configuration of the "Polluter Pays" Principle: A Critical Assessment
"Causal Link" as a Condition of Liability in the Environmental Law: The Example of the Liability Mechanism in Directive 2004/35/EC
Accumulation of Potentially Toxic Elements in Agricultural Soils
Part II. Private and Corporate Environmental Liability
Corporate Social Responsibility and Corporate Liability for Environmental Damage
Extended Producer Responsibility in the EU: Achievements and Future Prospects
Financing Sustainable Growth in Europe: The Key Role of Sustainable Finance in Preventing Environmental Damage and Implementing Adaptation Strategies
The Burden of Proof in Proceedings for Corrective and Preventive Actions in Polish and Italian Law
Part III. The Role of Criminal Liability
The Protection of the Environment through Criminal Law: Preliminary Remarks
The Legal Framework against Planned Obsolescence: What Role (If Any) for Criminal Law?
Confiscation of Assets and Proceeds of Crime in Environmental Criminal Law: New Approaches by the German Legislator
Environmental Criminal Liability of Enterprises and Compliance Programmes in Spain
Part IV. Legal Transplants in the Environmental Field: The Case of Environmental Liability
The CERCLA Model: Past, Present and Future
Compensation for Environmental Damage in the CIS Countries: A Comparative Legal Analysis
Compensation of Lawful Environmental Damage in the Russian Legal System
Ecological Environmental Damage Liability Rules in the Lightof the Private Law Regime: Problems and Experience in China
Transplanting Civil Law Models in China: Compensation of Personal Damages Caused by Environmental Pollution
Part V. State and International Environmental Liability
The Myth of Plurality of Regimes in the Law of State Responsibility
The Right to a Healthy Environment and its Consequences for Other Human Rights: A Challenging Approach
Part VI. Climate Change Liability
Climate Change Liability: Some General Remarks in a Comparative Law Perspective
Climate Change Litigation, State Responsibility and the Role of Courts in the Global Regime: Towards a "Judicial Governance" of Climate Change?
Liability of States in Climate Change Migration and Compensation for Environmental Migrants
Reusing Offshore Hydrocarbon Infrastructure for the Permanent Storage of Carbon Dioxide
Part VII. Liability, Climate Change and Natural Hazards: The Role of Insurance
Insurance Instruments for Adapting to Climate Change: A Comparative Perspective
Multi-Country Pooling Schemes for the Financing and Transferof Climate-Related Disaster Risk: A Comparative Overview
Environmental Liability, Catastrophic Risk Mitigation and Sustainability: The Role of Insurers Beyond the Insurance Coverage
Part VIII. Real Compensation and Offset Regimes: The Strategy of "No Net Loss"
No Net Loss in Recovery: The Overall End-of-Waste Impact Assessment
No Net Loss and Forest Offsets in the Flemish Region: A Cautionary Tale of How Not to Reconcile Science-Based Conservation Policies with Economic Interests and Vested Rights?