maestro
mastercard
visa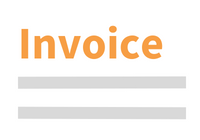 Questions about this product?
Contact our customer service
EU Energy Law and Policy Issues
Volume 3
Book | 1st edition 2011 | Europe | Bram Delvaux, Michaël Hunt, Kim Talus Description
This third volume of EU Energy Law and Policy Issues presents an overview of some of the most recent developments taking place in the EU energy sector at a time when the Third Energy Package is likely to be or has been implemented in the EU Member States. In this respect, the reader will find a number of contributions which offer detailed and critical views on some of the main issues tackled by the Third Energy Package. Aside from this, the relationship between sector specific regulation and the rules of general competition law is examined in the second section of the book. This part also contains particular contributions on access regimes in gas and electricity markets as well as an innovating analysis on the methods for allocating allowances under the EU Emissions trading scheme and the interaction of such methods with EU state aid rules.

Just like the previous volumes of the book, section III offers a deep insight into the external aspects of EU energy policy. Accordingly, the role of the Lisbon Treaty in promoting EU energy policy in the international arena is scrutinized in addition to the most recent evolutions on the topical issue of the Energy Charter Treaty. This section is completed with a daring contribution about the need to adopt a comprehensive theory of legal harmonization between the EU and third partners, which is presented using the specific case of the EU-Russia Energy Dialogue.

Last but not least, some fundamental issues regarding the environmental aspects of EU Energy policy undergo an in-depth study in the final section of the book. Not only is the legal regime of energy efficiency in energy-related products examined, but also the issue of carbon constraining policies under WTO law. Finally, the electricity's industry viewpoint on the 2020 targets rounds off this third volume of EU Energy Law and Policy Issues with judicious comments.

This book will surely prove to be an essential piece of reading for lawyers, legal advisers, academics or students engaged in the field of energy law.

With contributions by Nicole Ahner, Daniel Behn, Andrei Belyi, Henrik Bjørnebye, Jakub Handrlica, Adrien de Hauteclocque, Thomas Deruytter, Wouter Geldhof, Silke Goldberg, Michaël Hunt, Britta Lewendel, Tom Maes, Kathleen Mertens, Cécile Musialski, Christian Pielow, Nicola Rega, Tatiana Romanova, Kim Talus, Caroline Van den bergh and Frederik Vandendriessche.

Technical info
More Information

| | |
| --- | --- |
| Type of product | Book |
| Format | Paperback |
| EAN / ISSN | 9781780680484 |
| Series name | Energy Law Research Forum |
| Weight | 700 g |
| Status | Available |
| Number of pages | xxx + 396 p. |
| Access to exercice | No |
| Publisher | Intersentia |
| Language | English |
| Publication Date | Dec 2, 2011 |
| Available on Jurisquare | No |
| Available on Strada Belgique | No |
| Available on Strada Europe | No |
| Available on Strada Luxembourg | No |
Chapters
Downloads
Introduction
SECTION I. THE EU ENERGY MARKET
Chapter I. Introduction and Comment
Chapter II. The ENTSOs Under the Third Energy Package
Chapter III. Public Service Obligations in the Electricity and Gas Markets
Chapter IV. Private Networks and Closed Distribution Systems: A Missed Opportunity?
Chapter V. The Energy Regulators' Core Competence: Network Tariff Setting
Chapter VI. European Nuclear Liability Law at a Crossroad
SECTION II. COMPETITION ISSUES IN THE EU ENERGY SECTOR
Chapter VII. The Relationship Between Sector Specific Regulation and Competition Law in the Energy Sector – Living Apart Together?
Chapter VIII. Capacity to Compete: Recent Trends in Access Regimes in Electricity and Natural Gas Networks
Chapter IX. Methods for Allocating Allowances Under the EU Emissions Trading Scheme: Assessing its Interaction with the EU State Aid Rules
SECTION III. EU EXTERNAL ENERGY RELATIONS
Chapter X. Beyond 'Lisbon': EU Competences in the Field of Energy Policy
Chapter XI. Towards a Comprehensive Theory of Legal Harmonization Between the EU and a Third Partner: The Case of the EU-Russian Energy Dialogue
Chapter XII. The Energy Charter Process and Energy Security
SECTION IV. THE EMERGENCE OF GREEN ENERGY MARKETS
Chapter XIII. The Energy Efficiency Framework for Energy-related Products – Is it really the Story of a Life Cycle?
Chapter XIV. Carbon Constraining Policies in the Light of the Multilateral Trading Regime
Chapter XV. The 2020 Targets Seen From the Viewpoint of an Electricity Operator – Regulatory Challenges and Opportunities