maestro
mastercard
visa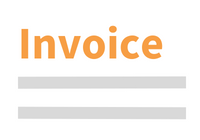 Questions about this product?
Contact our customer service
EU Energy Law and Policy Issues
Volume 4
Book | 2013 | Europe | Bram Delvaux, Michaël Hunt, Kim Talus Description
This fourth volume of the ELRF book EU Energy Law and Policy Issues, as with the previous versions of the book, offers an overview of some of the most recent developments taking place in the EU energy law and policy sector. In this respect, the reader will find a number of contributions which provide detailed and critical views on some of the main issues in this area.

Over the years the Energy Law Research Forum or "ELRF" has confirmed it has a role to play in the energy law and policy debate. Today, the ELRF includes most of the younger generation of EU energy law specialists with an academic interest, and the book has become a reference for research and literature, as well as for the Court of Justice of the European Union.

This edition of the book covers topical issues ranging from exemptions and derogations in the EU energy acquis, pricing, access, investments, nuclear energy, external energy relations as well as the role of regulatory authorities in the EU and beyond. The book will surely prove to be an essential piece of reading for lawyers, legal advisers, academics or students engaged in the field of energy law.

Technical info
More Information

| | |
| --- | --- |
| Type of product | Book |
| Format | Paperback |
| EAN / ISSN | 9781780681870 |
| Series name | Energy Law Research Forum |
| Weight | 800 g |
| Status | Available |
| Number of pages | xvi + 360 p. |
| Access to exercice | No |
| Publisher | Intersentia |
| Language | English |
| Publication Date | Nov 14, 2013 |
| Available on Jurisquare | No |
| Available on Strada Belgique | No |
| Available on Strada Europe | No |
| Available on Strada Luxembourg | No |
Chapters
Downloads
Introduction
Chapter I. 'Opt-out' Clauses for EU Energy Islands in the Third Liberalisation Package: Striking Balances?
Chapter II. Regulatory Exemptions for Electricity Interconnectors: the Experience of Existing European Cases
Chapter III. Between Public and Private Responsibility for the Management of Spent Fuel and Radioactive Waste in EU Member States
Chapter IV. Competition Law and Nuclear Regulation: A European Perspective
Chapter V. Opening Access to Nuclear Facilities
Chapter VI. Non-EU National Investors' Legal Status under the European Union Law after the Treaty of Lisbon
Chapter VII. Legal Issues Concerning the Decentralised Energy Production Investment Climate: Subsidies, Tariffs and Priority Access and Dispatch
Chapter VIII. Offshore Electricity Production: Does the Current EU Regime Provide Sufficient Guarantees to Investors?
Chapter IX. Price Regulation in the Energy Sector in the EU – Here to Stay?
Chapter X. The Independence of the National Regulatory Authority in the European Union Energy Law
Chapter XI. EU External Energy Governance – An Internal Remedy?
Chapter XII. Delimitation of Competences between Member States and the EU in the External Energy Field: the Case of the Caspian Region
Chapter XIII. Insider Trading and Market Manipulation in Wholesale Energy Markets: The Impact of REMIT
Chapter XIV. Regulation of Electricity Network Tariffs and the Principles of Legal Certainty and Legitimate Expectations