maestro
mastercard
visa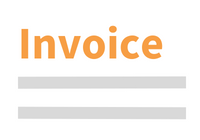 Questions about this product?
Contact our customer service
EU Marks a Quarter of a Century
Book | 1st edition 2022 | Belgium | Flip Petillion Also available on Strada lex
Description
This book looks back on 25 years of pioneering EU trade mark practice, through the eyes of various experts from all over Europe.
EU trade mark law – and, by extension, the trade mark laws of the EU Member States – has substantially evolved during these past 25 years. The success of the EU trade mark resulted in a shift from a 'bottom-up' harmonization of national trade mark systems to a 'top-down' approach based on the accurate EU trade mark system.
The first two contributions focus on the European Union Intellectual Property Office's convergence efforts with the national trade mark offices and the impact of EU case law on national trade mark practice, respectively. The evolution of the EU trade mark system is further addressed through a wide variety of subjects of substantive law. The final chapter offers an analysis of the impact of Brexit on the EU trade mark systems.

FLIP PETILLION (editor) is a leading domestic and international dispute resolution counsel and arbitrator and regularly publishes on various topics related to intellectual property and arbitration (PETILLION, Belgium).

With contributions by Ana-Maria Baciu and Andreea Bende (Simion & Baciu, Romania), Alexander Schnider (GEISTWERT, Austria), Claus Barrett Christiansen and Maria Rose Kristensen (Bech-Bruun Law Firm, Denmark), Diégo Noesen (PETILLION, Belgium), Gerard Kelly and Jane Bourke (Mason Hayes & Curran LLP, Ireland), Jan Peter Heidenreich (Preu Bohlig, Germany), Eva Lachmannová (Šindelka & Lachmannová, Czech Republic), Matthew Harris (Waterfront Solicitors LLP, United Kingdom), Paul Micallef Grimaud and Nikolai Lubrano (Ganado Advocates, Malta), Richard Wessman, Stojan Arnerstål and Sofia Bergenstråhle (Vinge, Sweden).

Digital version available on :
Strada lex Belgium
Strada lex Europa
You have a subscription? Activate the digital version for free with the code in the book.
Technical info
More Information

| | |
| --- | --- |
| Type of product | Book |
| Format | Paperback |
| EAN / ISSN | 9781839702440 |
| Weight | 270 g |
| Status | Available |
| Number of pages | xxiii + 125 p. |
| Access to exercice | No |
| Publisher | Intersentia |
| Language | English |
| Publication Date | Apr 27, 2022 |
| Available on Jurisquare | Yes |
| Available on Strada Belgique | Yes |
| Available on Strada Europe | Yes |
| Available on Strada Luxembourg | No |
Chapters
Downloads
I. Cooperation Milestones of the "European Union Intellectual Property Network" (EUIPN) on the Celebration of 25 Years of the EUIPO
II. How has EUIPO Practice Affected National Administrative Trade Mark Practice in the EU Member States?
III. The Development of the Concept of Trade Mark Functions
IV. Reflections on Recent Swedish Trademark Case Law in Light of the CJEU's Preliminary Rulings
V. Enforcement of Unregistered Rights against EU Trade Marks: Does National Law always Prevail?
VI. The Evolution of the Concept of Bad Faith Under EU Trademark Law
VII. Be Careful when Acquiring Trade Marks with an Indication of Tradition such as "since 1875"! (Art 58(1)(c) EUTMR – Misleading use)
VIII. Appropriate Jurisdiction of EUTM Disputes in an Online World
IX. Protecting EUTMs against Infringement through Provisional and Protective Measures
X. Brexit: Equivalent Rights and Continued Influence of CJEU Case Law