maestro
mastercard
visa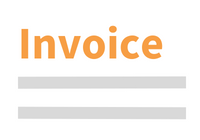 Questions about this product?
Contact our customer service
EU Regulation of Cross-Border Carbon Capture and Storage
Book | 1st edition 2013 | Europe | Marijn Holwerda Description
In 2009, the EU adopted one of the first dedicated regulatory frameworks for the deployment of carbon capture and storage (CCS) technology worldwide. This book analyses the EU regulatory framework for CCS and examines its suitability for facilitating the deployment of CCS in the longer term.

Departing from the growing necessity for CCS projects to go beyond EU Member States' borders, the book identifies a number of potential legal hindrances to the cross-border deployment of CCS in the EU. It examines the interaction of these legal hindrances with EU environmental, competition and free movement rules and answers the question to what extent they could indeed hamper the cross-border deployment of CCS. In doing so, the book addresses a wide variety of topics, ranging from third-party access to CCS infrastructure to the required composition of the CO2 stream for storage.

This book is one of the first contributions to examine the EU regulatory framework for CCS in the light of the growing importance of cross-border CCS deployment in the EU. It sketches the legal framework within which market players, EU Member States and the European Commission will have to operate and provides concrete lessons and recommendations for all three parties.











Technical info
More Information

| | |
| --- | --- |
| Type of product | Book |
| Format | Hardback |
| EAN / ISSN | 9781780681900 |
| Series name | Energy & Law |
| Weight | 785 g |
| Status | Available |
| Number of pages | xii + 392 p. |
| Access to exercice | No |
| Publisher | Intersentia |
| Language | English |
| Publication Date | Dec 20, 2013 |
| Available on Jurisquare | No |
| Available on Strada Belgique | No |
| Available on Strada Europe | No |
| Available on Strada Luxembourg | No |
Chapters
Downloads
Introduction
Chapter I. Carbon Capture and Storage: Concept and Technology
Chapter II. The CCS Directive: a Brief Overview
Chapter III. Co2 Stream Purity and Member States' Scope to Impose Stricter Norms
Chapter IV. Storage Site Stewardship Financing and the Cross-Border Storage of CO2
Chapter V. Refusing Access to CCS Infrastructure and the General EU Law Principle of Loyalty
Chapter VI. Refusing Access to CCS Infrastructure and Article 102 TFEU
Chapter VII. The Development and Management of CO2 Transport Infrastructure and EU Antitrust Law
Chapter VIII. Centralising CO2 Storage Site Selection under EU Law
Chapter IX. Public Funding of CCS Infrastructure and EU State Aid Law
Conclusions