maestro
mastercard
visa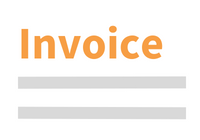 Questions about this product?
Contact our customer service
Europe at the Edge of Pluralism
Book | 1st edition 2015 | United Kingdom | Dorota Gozdecka, Magdalena Kmak Description
This volume tackles contemporary problems of legal accommodation of diversity in Europe and recent developments in the area in diverse European legal regimes. Despite professing the motto 'Unity in Diversity' Europe appears to be struggling with discord rather than unity. Legal discussions reflect a crisis when it comes to matters of migration, accommodation of minorities and dealing with the growing heterogeneity of European societies.

This volume illustrates that the current legal conundrums stem from European oscillation between, on the one hand, acknowledging the need of accommodation, and, on the other, the tendencies to preserve existing legal traditions. It claims that these opposite tendencies have led Europe to the edge of pluralism. This 'edge', just as the linguistic interpretation of the word 'edge', carries multiple meanings conveying a plethora of problems encountered by law when dealing with diversity. The authors attempt to explore and illustrate these multiple 'edges of pluralism' tracing back their origins and examining the contemporary legal conundrums they have led to.

The volume encourages the readers to explore whether there are fundamental problems with approaches to diversity and if so can they be rescued from their current precarious position. It asks whether Europe at the edge is truly capable to unite in diversity and develop a constructive approach to its growing pluralism.

The book is aimed at academics, practitioners and students focusing their work on contemporary problems of diversity, multiculturalism and accommodation of migrants as well as everybody interested in the area.



Technical info
More Information

| | |
| --- | --- |
| Type of product | Book |
| Format | Paperback |
| EAN / ISSN | 9781780683065 |
| Series name | Ius Commune Europaeum |
| Weight | 370 g |
| Status | Available |
| Number of pages | viii + 210 p. |
| Access to exercice | No |
| Publisher | Intersentia |
| Language | English |
| Publication Date | May 18, 2015 |
| Available on Jurisquare | No |
| Available on Strada Belgique | No |
| Available on Strada Europe | No |
| Available on Strada Luxembourg | No |
Chapters
Downloads
Introduction
PART I. LAW, DIVERSITY AND PLURALISM
Democratizing Identity Politics: a Deliberative Approach to the Politics of Recognition
What is Post-Multiculturalism? Recent Trends in Legal and Political Discourse
The Categorization of Minorities in the European Context: Unwrapping the Box
From Universality to Responsibility in International Human Rights. Analyzing David Kennedy's Critical Approach
Pluralisation through Legal Confl icts? Rethinking Law and Cultural Pluralism
'The Ugly' of EU Migration Policy: the role of the Recast Reception Directive in Fragmentation of the Refugee Subject
Welcome to the Margins of Society: an Analysis of (Civic) Integration Policy and the Fundamental Rights of Immigrants
Performing Citizenship and Integration in the UK
PART II. RELIGION, AGENCY AND MINORS
Law, Agency and the Intimate Relationships of Young People: from Rights to Duties and Back?
Respecting Religious Freedoms and Freedom Itself: How "on Earth" Do We Raise Our Children?
PART III. RESPECT AND MEMORY
Democracy as a Trump Card? Combating Hate Speech in Pluralistic Societies
Coping with the Past in a Multicultural Europe: the European Court of Human Rights on Memory and Law
What Judicial Memory for the Amnesty Law of 1977?