maestro
mastercard
visa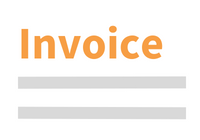 Questions about this product?
Contact our customer service
European Contract Law in the Digital Age
Book | 1st edition 2018 | United Kingdom | Stefan Grundmann Description
European Contract Law in the Digital Age offers an overview of the interactions between digital technologies and contract law and takes into account the two (late) 2015 EU Commission proposals on digital contracting and digital content. The book goes beyond these proposals and is grouped around the three pillars of an architecture of contract law in the digital age: the regulatory framework; digital interventions over the life-cycle of the contract; and digital objects of contracting.

The discussion of the regulatory framework looks at the platforms used for digital contracting – such as Airbnb – which are particularly important instruments for the formation of digital contracts. In describing the life-cycle of the contract, this book shows how four key technologies (digital platforms, Big Data analytics, artificial intelligence, and blockchain) are being used at different stages of the contractual process, from the screening for contractual partners to formation, enforcement and interpretation. Furthermore, digitally facilitated contracting increasingly relates to digital content – for instance software or search engines – as the object of the contract but while this area has notably been shaped by the proposed Directive on Contracts for the Supply of Digital Content, this work shows that important questions remain unanswered.

This book highlights how the digital dimension opens a new chapter in the concept of contracting, both questioning and revisiting many of its core concepts. It is a reliable resource on topical developments for everyone interested in digital technologies and contract law.

Stefan Grundmann is Professor of European Private Law, Transnational Law and Legal Theory at Humboldt University, Berlin and the European University Institute, Florence. He has written books and commentaries in several languages in contract law, banking law and company law, as well as in private law theory. He is President of the Society of European Contract Law.

Technical info
More Information

| | |
| --- | --- |
| Type of product | Book |
| Format | Paperback |
| EAN / ISSN | 9781780684772 / 9781780686431 |
| Series name | European Contract Law and Theory |
| Weight | 550 g |
| Status | Available |
| Number of pages | xii + 334 p. |
| Access to exercice | No |
| Publisher | Intersentia |
| Language | English |
| Publication Date | Feb 9, 2018 |
| Available on Jurisquare | No |
| Available on Strada Belgique | No |
| Available on Strada Europe | No |
| Available on Strada Luxembourg | No |
Chapters
Downloads
Part I. The Overall Architecture
The Digital Dimension as a Challenge to European Contract Law - The Architecture
Part II. Institutional Framework - Platforms, Regulation Issues, Global Surroundings
Digital Contracts in Global Surroundings
Regulating Online Platforms - The Case of Airbnb
Crowdfunding in Europe
Terms of Service are Not Contracts - Beyond Contract Law in the Regulation of Online Platforms
Part III. Digital Formation of Contract - More Virtual and More Formalised
The E-Commerce Directive, Consumer Transactions, and the Digital Single Market - Questions of Regulatory Fitness, Regulatory Disconnection and Rule Redirection
Connected Contracts Reloaded - Smart Contracts as Contractual Networks
The Silk Road Revisited - Money Transactions Inside the Bitcoin System
Part IV. Development and Implementation of Contract - More Digital, More Liquid
Contracts in the Infosphere
Part V. Digital Objects of Contract - CESL II and More
Contracts for the Supply of Digital Content - The Proposal of the Commission for a Directive on Contracts for the Supply of Digital Content
Digital Content - A Digital CESL II - A Paradigm for Contract Law Via the Backdoor