maestro
mastercard
visa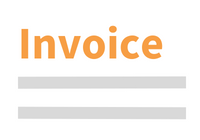 Questions about this product?
Contact our customer service
European Energy Law Report IX
Book | 1st edition 2012 | United Kingdom | Martha M. Roggenkamp, Martha Roggenkamp, Olivia Woolley Description
The European Energy Law Report IX presents an overview of the most important legal developments in the field of EU and national energy and climate change law as discussed at the 24th European Energy Law Seminar in 2011.

Part one presents an analysis of EU case law on the second energy package as well as a judicial interpretation of the legal limits on government intervention in energy pricing in liberalized markets.

Part two focuses on transparency and design challenges in the energy and carbon markets. It examines the new EU Regulation on Wholesale Energy Market Integrity and Transparency (REMIT) and the impact it has on the upstream gas market. Thereafter it discusses the options for including end-users in carbon emissions trading schemes.

The third part concentrates on energy infrastructure development in the EU. First, it discusses obstacles to infrastructure development and the European Commission's proposal to overcome them. Then, it considers potential legal difficulties and solutions with the construction of offshore electricity grids.

The final part deals with energy security. One chapter reviews the global expansion of unconventional gas exploitation, and identifies the challenges for further growth of this sector. The final chapter examines both the proposal by Russia for a new energy convention on supply security, and how it relates to the Energy Charter Treaty.

With contributions by Halvor Aurmo, Sylvia Elisabeth Beyer, Anatole Boute, Graham Coop, Anne-Sophie Corbeau, Jeppe Danø, Thomas Deruytter, Berend Jan Drijber, Martha Roggenkamp, Suryapratim Roy, Sergey Seliverstov, Frederik Vandendriessche, Odd-Harald Wasenden, Edwin Woerdman and Olivia Woolley.

Technical info
More Information

| | |
| --- | --- |
| Type of product | Book |
| Format | Paperback |
| EAN / ISSN | 9781780680798 |
| Series name | Energy & Law |
| Weight | 462 g |
| Status | Available |
| Number of pages | xxviii + 252 p. |
| Access to exercice | No |
| Publisher | Intersentia |
| Language | English |
| Publication Date | Apr 16, 2012 |
| Available on Jurisquare | No |
| Available on Strada Belgique | No |
| Available on Strada Europe | No |
| Available on Strada Luxembourg | No |
Chapters
Downloads
Part I. The Role of Case Law in Liberalising EU Energy Markets
Chapter I. EU Case Law on the Second Energy Package: a Review
Chapter II. State Regulation of Supply Prices for Electricity and Gas The Federutility Case
Chapter III. Can Foreign Investors in Liberalised Electricity Markets Successfully Challenge Price Caps under International Law? Case Comment on AES v. Hungary
Part II. Energy and Carbon Markets – Transparency and Design Challenges
Chapter IV. Regulation on Wholesale Energy Market Integrity and Transparency
Chapter V. Transparency in the Upstream Gas Market
Chapter VI. End-User Emissions Trading: What, Why, How and When?
Part III. Developing EU Energy Infrastructure – New Grids and Regulatory Instruments
Chapter VII. Developing a Competitive European Energy Market: The infrastructure challenge
Chapter VIII. Overcoming Legal Challenges for Offshore Electricity Grid Development: a Case Study of the Cobra and Kriegers Flak Projects
Part IV. Securing Energy Supply – Resource and Treaty Developments
Chapter IX. The Introduction of Unconventional Gas in Europe: Opportunities and Challenges
Chapter X. The Draft Convention on Ensuring International Energy Security – A Successor of the Energy Charter Treaty?
Annex - Draft Convention on Ensuring International Energy Security