maestro
mastercard
visa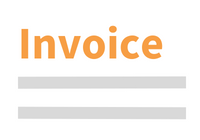 Questions about this product?
Contact our customer service
European Energy Law Report VI
Book | 1st edition 2009 | United Kingdom | Martha M. Roggenkamp, Martha Roggenkamp, Ulf Hammer Description
The European Energy Law Report VI presents in four parts an overview of the most important legal developments in the field of EU and national energy law as discussed at the 2008 European Energy Law Seminar.
The first part examines recent developments in the EU energy market liberalisation process. It includes developments in competition law and selected topics from the Third Energy Package, i.e. ownership unbundling and the establishment of an Agency for Energy Regulators.
The second part focuses on the need for network investments in a liberalised energy market. It addresses the adequacy of the legal regime for investments in electricity networks and provides an analysis of the Commission's policy on TPA exemption requests for new gas infrastructure.
How to balance energy market liberalisation and supply security? Part III first addresses the Third Energy Package internal and external aspects of supply security. This is followed by an analysis of the reciprocity clauses in the ECT, a chapter on the development and impact of the Nord Stream pipeline and an analysis of the EU's view on supply security in the second strategic energy review.
The final part of the book examines the role of the State in energy production. It includes chapters on the re-organisation of State participation in the upstream oil and gas sector in the Netherlands and Denmark and an analysis of the impact of the 2007 EFTA Court decisions on the Norwegian hydro power sector.

With contributions by M. van der Woude, J.G. Westerhof, C.-A. Swanson, E. Gottschal, S. Thomassen, M.M. Roggenkamp, H. Knops, Tj. van der Vijver, S. Muter Goldberg, S. Haghighi, S. Çal, N. Cho, F. Geelhoed, J. Henningsen, M. Caviet, A. Rønne and F. Arnesen.

Technical info
More Information

| | |
| --- | --- |
| Type of product | Book |
| Format | Paperback |
| EAN / ISSN | 9789050958950 |
| Series name | Energy & Law |
| Weight | 559 g |
| Status | Available |
| Number of pages | xxxii + 294 p. |
| Access to exercice | No |
| Publisher | Intersentia |
| Language | English |
| Publication Date | Apr 15, 2009 |
| Available on Jurisquare | No |
| Available on Strada Belgique | No |
| Available on Strada Europe | No |
| Available on Strada Luxembourg | No |
Chapters
Downloads
PART I. LIBERALIZING THE EU ENERGY SECTOR: ANTITRUST RULES AND SELECTIVE TOPICS FROM THE THIRD ENERGY PACKAGE
CHAPTER I. THE APPLICATION OF ANTITRUST RULES IN THE ENERGY SECTOR: ACTION TIME
CHAPTER II. THE THIRD INTERNAL ENERGY MARKET PACKAGE
CHAPTER III. THE AGENCY FOR THE COOPERATION OF ENERGY REGULATORS. A Regulatory Perspective
CHAPTER IV. THE ROLE OF AN ENERGY AGENCY IN REGULATING AN INTERNAL ENERGY MARKET: CROSS-BORDER REGULATION ACROSS THE LINE?
CHAPTER V. FULL TRANSPARENCY THROUGH OWNERSHIP UNBUNDLING: OWNERSHIP UNBUNDLING OF TRANSMISSION AND DISTRIBUTION GRIDS IN THE NETHERLANDS
CHAPTER VI. ESTABLISHMENT OF AN INDEPENDENT SYSTEM OPERATOR: THE NORWEGIAN EXPERIENCE
PART II. LIBERALIZING THE EU ENERGY SECTOR: THE NEED FOR NETWORK INVESTMENT
CHAPTER VII. HOW ADEQUATE IS THE EUROPEAN LEGAL REGIME FOR INVESTMENTS IN ELECTRICITY NETWORKS?
CHAPTER VIII. COMMISSION POLICY ON THIRD-PARTY ACCESS EXEMPTION REQUESTS FOR NEW GAS INFRASTRUCTURE
PART III. ENERGY MARKET LIBERALIZATION AND SECURITY OF SUPPLY – A BALANCING ACT
CHAPTER IX. THE IMPACT OF THE THIRD ENERGY PACKAGE ON EUROPEAN SECURITY OF SUPPLY
CHAPTER X. ESTABLISHING AN EXTERNAL POLICY TO GUARANTEE ENERGY SECURITY IN EUROPE? A Legal Analysis
CHAPTER XI. RECIPROCITY AND PROVISIONAL APPLICATION UNDER THE ENERGY CHARTER TREATY: LEGAL ASPECTS
CHAPTER XII. THE NORD STREAM PIPELINE PROJECT – A BRIEF OVERVIEW OF ITS LEGAL AND EUROPEAN RELEVANCE FOR SUPPLY SECURITY
CHAPTER XIII. SECOND STRATEGIC ENERGY REVIEW AND ENERGY SECURITY: AN ASSESSMENT
PART IV. THE ROLE OF THE STATE IN ENERGY PRODUCTION – CHANGES IN NATIONAL REGIMES
CHAPTER XIV. 2008: THE PRESENT STATE OF STATE PARTICIPATION IN THE NETHERLANDS AND THE STATUS OF ITS SECURITY OF GAS SUPPLY
CHAPTER XV. STATE PARTICIPATION IN DANISH OIL AND GAS LICENCES – A NEW ROLE FOR THE STATE
CHAPTER XVI. THE EFTA COURT DECISION ON NORWEGIAN HYDROPOWER AND NORWAY'S RESPONSE TO THAT DECISION