maestro
mastercard
visa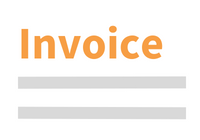 Questions about this product?
Contact our customer service
European Energy Law Report VII
Book | 1st edition 2010 | United Kingdom | Martha M. Roggenkamp, Martha Roggenkamp, Ulf Hammer Description
The European Energy Law Report VII presents in four parts an overview of the most important legal developments in the field of EU and national energy and climate change law as discussed at the 2009 European Energy Law Seminar.

The first part examines recent developments in EU climate change regulation. It includes an overview of the revision of the EU Directive governing CO2 emissions trading and a more detailed analysis of the new allocation regime, including the auctioning of emission rights. This is followed by an analysis of the competitiveness of the new EU emissions trading Directive and recent developments in the US regarding emissions trading.

The second part focuses on the energy liberalisation process and the Third Energy Package. Following an overview of recent developments in EU competition law and the impact of the Sector Inquiry on the energy sector, this part concentrates particularly on the new Internal Energy Market Directives and most particularly on the legality of the unbundling provisions. Subsequently, the focus is on the role of the TSOs. After an analysis of the need for an increased cooperation of the German TSOs, another chapter discusses the need for more consolidation in the European gas transmission market and the role of regulation therein.

Is there a new role for nuclear energy? In order to secure long term energy supply, the focus turns again to nuclear energy. The third part of this report discusses two elements of nuclear liability. First, it analyses the issue of the possible privatisation of the nuclear sector and its impact on long term liability. Although the focus is on the UK nuclear sector, a comparison is made with some other regulatory regimes. Next, the role of nuclear energy is discussed as an instrument to reduce CO2 emissions and, more particularly as a means to reach the 20-20-20 targets. The question is raised whether the international rules on civil liability provide sufficient protection to victims of nuclear accidents and whether these rules may distort the internal market process.

The final part of the book examines the role of Russia in securing European energy supply. First, the role of the Barents Sea is discussed from an international and national law perspective. This is followed by an overview of Russian energy policy and the Russian approach to dispute settlement mechanisms. The last chapter provides an illustration of the dispute settlement as it discusses from a legal perspective the transit conflict between Russia and Ukraine.

With contributions by L. Massai, E. Woerdman, S. Weishaar, H.H.B. Vedder, D. Freeston, D. Frenkil, M. Slotboom, E. Ehlers, F. Wulff, E. Gottschal, M. Newberry, T. Vanden Borre, S. Seliverstov, K. Hobér and J.G. Westerhof.

Technical info
More Information

| | |
| --- | --- |
| Type of product | Book |
| Format | Paperback |
| EAN / ISSN | 9789400000490 |
| Series name | Energy & Law |
| Weight | 500 g |
| Status | Available |
| Number of pages | xiv + 276 p. |
| Access to exercice | No |
| Publisher | Intersentia |
| Language | English |
| Publication Date | Apr 12, 2010 |
| Available on Jurisquare | No |
| Available on Strada Belgique | No |
| Available on Strada Europe | No |
| Available on Strada Luxembourg | No |
Chapters
Downloads
Part I. Climate Change Developments
Chapter I. The Revision of the EU Emissions Trading System
Chapter II. Pros and Cons of Auctioning Emission Rights: A Law and Economics Perspective
Chapter III. The Carbon Challenge to Competition. Ensuring Undistorted Competition and Competitiveness Under the Current and New Emissions Trading Scheme Directive
Chapter IV. Emissions Trading in the US: A New Regime Approaching?
Part II. Liberalising the European Energy Sector – Third Energy Package and Beyond
Chapter V. Recent Developments of Competition Law and the Impact of the Sector Inquiry
Chapter VI. Third Generation of Internal Energy Market Directives: Does Further Unbundling Level the Playing Field?
Chapter VII. Increased Co-Operation of Gas System Operators in Germany – The German Gas Market is Gaining Momentum
Chapter VIII. Relationship Between the Consolidation of the European Gas Transmission Systems and the Role of Regulation
Part III. Liberalising and Securing EU Energy Supply – A New Role for Nuclear
Chapter IX. Privatisation of the Nuclear Energy Sector and Long-Term Liability – UK Example
Chapter X. Nuclear Liability: An Anachronism in EU Energy Policy?
Part IV. Securing European Energy Supply – The Role of Russia
Chapter XI. Securing Future Energy Supply by Developing the Barents Sea: International and National Law Perspective
Chapter XII. Russian Energy Policy and Dispute Settlement
Chapter XIII. The Transit Conflict Between Russia and Ukraine from a Legal Perspective