maestro
mastercard
visa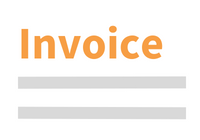 Questions about this product?
Contact our customer service
European Energy & Law Report X
Book | 1st edition 2014 | United Kingdom | Martha M. Roggenkamp, Martha Roggenkamp, Henrik Bjornebye Description
The European Energy Law Reports are an initiative taken by the organisers of the European Energy Law Seminar which has been organised on an annual basis since 1989 at Noordwijk aan Zee in the Netherlands. The aim of this seminar is to present an overview of the most important legal developments in the field of International, EU and national energy and climate law. Whereas the first seminars concentrated on the developments at EC level, which were the results of the establishment of an Internal Energy Market, the focus has now gradually switched to the developments at the national level following the implementation of the EU Directives with regard to the internal electricity and gas markets. This approach can also be found in these reports.

Similar to the previous European Energy Law Reports , this Report includes chapters based on papers presented at the 25th European Energy Law Seminar which was organised on 16 and 17 April 2012 and contains three sections representing the following topics: "EU Energy Law: Case Law and Infrastructure Developments", "Internal Gas Market Developments – Security and Safety of Supply" and "Greening EU Energy Markets – Promoting and Trading Renewables". If necessary, the chapters have been updated during spring 2014.

Technical info
More Information

| | |
| --- | --- |
| Type of product | Book |
| Format | Paperback |
| EAN / ISSN | 9781780682549 |
| Weight | 460 g |
| Status | Available |
| Number of pages | xx + 258 p. |
| Access to exercice | No |
| Publisher | Intersentia |
| Language | English |
| Publication Date | Aug 29, 2014 |
| Available on Jurisquare | No |
| Available on Strada Belgique | No |
| Available on Strada Europe | No |
| Available on Strada Luxembourg | No |
Chapters
Downloads
Introduction
Part I. EU Energy Law – Case Law and Infrastructure Developments
Chapter I. EU Case Law Applying to the Energy Sector and the Protection of Consumers, Environment and Investments: A Review
Chapter II. EU Law and the Financing of New Energy Infrastructure – EU and National Funding and the Balance Between the Level Playing Field and Energy Goals
Chapter III. Unbundling in the EU Energy Sector – The Commission's Practice in Assessing the Independence of Transmission System Operators for Electricity and Gas
Chapter IV. The Grid Connection Code as an EU Internal Market Measure
Part II. Internal Gas Market Developments – Security and Safety
Chapter V. Harmonizing Gas Quality: Obstacles and Challenges in an Internal Market
Chapter VI. The EU Legal and Regulatory Framework Applicable to Shale Gas Developments
Chapter VII. Offshore Safety: The European Commission's Legislative Initiatives
Part III. Greening EU Energy Markets – Promoting and Trading Renewables
Chapter VIII. Electricity Market Reform in Great Britain – A European Perspective
Chapter IX. The Norwegian-Swedish Electricity Certificates Market
Chapter X. Greening the Electricity Sector – Developing Markets for Trading Biomass