maestro
mastercard
visa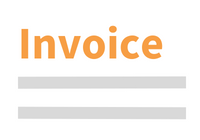 Questions about this product?
Contact our customer service
European Energy Law Report XI
Book | 1st edition 2017 | United Kingdom | Martha Roggenkamp, Catherine Banet Description
The European Energy Law Reports are an initiative taken by the organisers of the European Energy Law Seminar which has been organised on an annual basis since 1989 at Noordwijk aan Zee in the Netherlands. The aim of this seminar is to present an overview of the most important legal developments in the field of International, EU and national energy and climate law. Whereas the first seminars concentrated on the developments at EC level, which were the results of the establishment of an Internal Energy Market, the focus has now gradually switched to the developments at the national level following the implementation of the EU Directives with regard to the internal electricity and gas markets. This approach can also be found in these reports.

This volume includes chapters on "EU Energy and Climate Law – Policy and Jurisprudence", "Energy and Climate Treaty Developments", "Energy Infrastructure Developments: Offshore Electricity Systems and Network Investments", "Heat Supply Legislation in the EU" and "Security of Energy Supply and Safety".

Technical info
More Information

| | |
| --- | --- |
| Type of product | Book |
| Format | Paperback |
| EAN / ISSN | 9781780684697 / 9781780686257 |
| Weight | 590 g |
| Status | Available |
| Number of pages | xxvi + 345 p. |
| Access to exercice | No |
| Publisher | Intersentia |
| Language | English |
| Publication Date | Nov 27, 2017 |
| Available on Jurisquare | No |
| Available on Strada Belgique | No |
| Available on Strada Europe | No |
| Available on Strada Luxembourg | No |
Chapters
Downloads
Introduction
Chapter I. What to do with the Energy Union?
Chapter II. EU Case Law and the Energy Sector
Chapter III. Distributive Choices in Urgenda and EU Climate Law
Chapter IV. The Paris Agreement to the UNFCCC: Underlying Dynamics and Expected Consequences for the Energy Sector
Chapter V. The New International Energy Charter and the Rule of Law in the Global Energy Architecture
Chapter VI. The EU's Energy Challenges and TTIP
Chapter VII. Can We Build It? Yes We Can: A Legal Analysis of How to Enable a Transnational Offshore Grid
Chapter VIII. Cap and Floor Regime: The New Approach to Electricity Interconnector Regulation in Great Britain
Chapter IX. Tariffs and Energy Infrastructure Investments in the Netherlands: Past, Present and Future
Chapter X. RIIO: A New Regulatory Approach for GB Energy Networks
Chapter XI. District Heating Regulation in Sweden
Chapter XII. Heat Supply in Denmark: Any Lessons to be Learned?
Chapter XIII. The Heat is on: Developments in the Regulation of the Heat Market in the Netherlands
Chapter XIV. Shale Gas and the EU
Chapter XV. Reducing Gas Production from the Groningen Field: The Need to Balance Safe Production with Supply Security
Chapter XVI. Regulating Security of Energy Supply for End Consumers: A Comparative Overview