maestro
mastercard
visa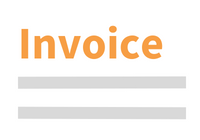 Questions about this product?
Contact our customer service
European Energy Law Report XII
Book | 1st edition 2018 | United Kingdom | Martha Roggenkamp, Catherine Banet Also available on Strada lex
Description
The European Energy Law Reports are an initiative taken by the organisers of the European Energy Law Seminar which has been organised on an annual basis since 1989 at Noordwijk aan Zee in the Netherlands. The aim of this seminar is to present an overview of the most important legal developments in the field of International, EU and national energy and climate law. Whereas the first seminars concentrated on the developments at EC level, which were the results of the establishment of an Internal Energy Market, the focus has now gradually switched to the developments at the national level following the implementation of the EU Directives with regard to the internal electricity and gas markets. This approach can also be found in these reports.

This volume includes chapters on "Developments in EU Energy Law", "Renewable Energy: Cross-border Projects and Dispute Settlement", "Capacity Reserve Mechanism", "Prosumers", and "New Developments in the European Gas Market".

Digital version available on :
You have a subscription? Activate the digital version for free with the code in the book.
Technical info
More Information

| | |
| --- | --- |
| Type of product | Book |
| Format | Paperback |
| EAN / ISSN | 9781780686721 / 9781780688091 |
| Weight | 550 g |
| Status | Available |
| Number of pages | xxii + 292 p. |
| Access to exercice | No |
| Publisher | Intersentia |
| Language | English |
| Publication Date | Nov 20, 2018 |
| Available on Jurisquare | Yes |
| Available on Strada Belgique | Yes |
| Available on Strada Europe | No |
| Available on Strada Luxembourg | No |
Chapters
Downloads
Introduction
Part I. Developments in the EU and EU Energy Law
Chapter I. Brexit and its Impact on the Energy Sector
Chapter II. EU Case Law and the Energy Sector
Part II. Promoting Renewable Energy Production: Cross-Border Projects and Dispute Settlement
Chapter III. Renewable Energy Investment Disputes
Chapter IV. Offshore Hybrid Grid Infrastructures
Chapter V. Danish-German Cooperation on the First Cross-Border Tenders for Renewable Energy
Part III. Energy Consumers as Renewable Energy Producers: The Concept of Prosumers
Chapter VI. Prosumer Legislation in Germany
Chapter VII. Legal Framework for Prosumers in the Netherlands
Chapter VIII. Prosumer Legislation in Norway
Part IV. Balancing Renewable Electricity Production with Supply Security: National Experiences with Capacity Mechanisms
Chapter IX. The Capacity Market in Great Britain
Chapter X. Capacity Mechanisms in Germany
Chapter XI. The French Capacity Mechanism
Part V. Promoting the Use of Sustainable Gas and Security of Gas Supply
Chapter XII. The Use of Power-to-Gas in Refineries
Chapter XIII. Security of Gas Supply