maestro
mastercard
visa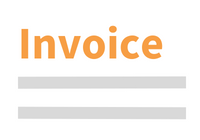 Questions about this product?
Contact our customer service
European Energy Law Report XIII
Book | 1st edition 2020 | United Kingdom | Martha M. Roggenkamp, Catherine Banet Description
'[...], this edited collection constitutes a meaningful contribution to the literature on European and international energy law at large.' -- Matteo Fermeglia, Journal of Energy & Natural Resources Law, 2020

The European Energy Law Reports are an initiative taken by the organisers of the European Energy Law Seminar which has been organised on an annual basis since 1989 at Noordwijk aan Zee in the Netherlands. The aim of this seminar is to present an overview of the most important legal developments in the field of International, EU and national energy and climate law. Whereas the first seminars concentrated on the developments at EC level, which were the results of the establishment of an Internal Energy Market, the focus has now gradually switched to the developments at the national level following the implementation of the EU Directives with regard to the internal electricity and gas markets. This approach can also be found in these reports.

This volume includes chapters on "Newcomers in the Electricity Market: Aggregators and Storage", "Hydropower Concessions in the EU: A Need for Liberalisation or Privatisation?", "Investments and des-Investments in the Energy Sector", "Offshore Decommissioning in the North Sea", "CCS as a Climate Tool: North Sea Practice" and "From EU Climate Goals to National Climate Laws".

Technical info
More Information

| | |
| --- | --- |
| Type of product | Book |
| Format | Paperback |
| EAN / ISSN | 9781780689500 / 9781780689487 |
| Weight | 800 g |
| Status | Available |
| Number of pages | xxx + 470 p. |
| Access to exercice | No |
| Publisher | Intersentia |
| Language | English |
| Publication Date | Jan 20, 2020 |
| Available on Jurisquare | No |
| Available on Strada Belgique | No |
| Available on Strada Europe | No |
| Available on Strada Luxembourg | No |
Chapters
Downloads
Introduction
NEWCOMERS IN THE ELECTRICITY MARKET:AGGREGATORS AND STORAGE
Chapter I. How is the Energy Sector Faring at the EU Courts? A Year in Review
Chapter II. Newcomers in the Belgian Electricity Market: Aggregators
Chapter III. Aggregation of Distributed Energy Resources in the UnitedStates: Current Uses and Potential for More Widespread Deployment
Chapter IV. Potential Hurdles to the Regulation of Electricity Storage Development in the UK
HYDROPOWER CONCESSIONS IN THE EU: A NEED FORLIBERALISATION OR PRIVATISATION?
Chapter V. Power-to-Gas and Hydrogen for Energy Storage under EU Energy Law
Chapter VI. EU Law and Norwegian Hydropower Legislation: A Challenging Interface
Chapter VII. The Legal Regime of Hydroelectric Licences in France
Chapter VIII. Hydropower Concessions in Italy
INVESTMENTS AND DISINVESTMENTS INTHE ENERGY SECTOR
Chapter IX. Hydroelectric Concessions: The Portuguese Legal Framework
Chapter X. The EU Approach to the Regulation of Guarantees of Origin
Chapter XI. The Screening of Foreign Direct Investments into theEuropean Union: Regulation 2019/452 and its Implications for Energy Investments
Chapter XII. Closure of Nuclear Power Plants in Germany, Sweden and France: Different Strategies for Different Results
OFFSHORE DECOMMISSIONING IN THE NORTH SEA
Chapter XIII. Phasing Out Coal-Fired Power Plants in the European Union: Examples from the Netherlands and Germany
Chapter XIV. The Regulation of Decommissioning in the Netherlands: From Removal to Re-Use
Chapter XV. Decommissioning of Offshore Installations upon the UK Continental Shelf
Chapter XVI. Regulation of Infrastructure Decommissioning in the Danish Offshore Oil and Gas Sector: The Final Chapter in the Danish Oil Adventure
CCS AS A CLIMATE TOOL: NORTH SEA PRACTICE
Chapter XVII. Decommissioning Practice in Norway
Chapter XVIII. CCS Legislation in Norway: The EU CCS Directive and its Implementation into Norwegian Law
Chapter XIX. Developments in UK Carbon Capture and Storage
FROM EU CLIMATE GOALS TO NATIONAL CLIMATE LAWS
Chapter XX. Carbon Capture and Storage in the Netherlands: A Long and Winding Process
Chapter XXI. A Stocktake of Legal Research on the United Kingdom's Climate Change Act: Present Understandings, Future Opportunities
Chapter XXII. The Swedish Climate Policy Framework and the Climate Act
Chapter XXIII. Climate Litigation, Climate Act and Climate Agreement in the Netherlands