maestro
mastercard
visa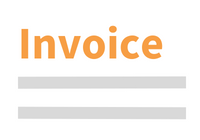 Questions about this product?
Contact our customer service
European Legal Principles as Applied in Hong Kong
Book | 1st edition 2021 | United Kingdom | Geoffrey Ma Description
This book contains the text of the Inaugural Caius Mok Law Lecture, given by The Honourable Chief Justice Geoffrey Ma at Gonville and Caius College, Cambridge.

The coming into effect of the Basic Law and the Hong Kong Bill of Rights Ordinance saw the constitutional implementation of the rights contained in the International Covenant on Civil and Political Rights. The more than twenty years that have passed since the exercise of the resumption of sovereignty by the People's Republic of China over Hong Kong have seen the latter's courts grapple with legal challenges hitherto untouched. Cases have at times involved sensitive areas since some of the cases have originated from controversial political, social and economic events. In meeting the legal challenges, the courts in Hong Kong have had to seek guidance from different sources and much assistance has been derived from European jurisprudence. The manner in which rights have been treated in European jurisprudence has been a major influence on how legal challenges unique to Hong Kong have been conceptualized and resolved under her common law system.

Technical info
More Information

| | |
| --- | --- |
| Type of product | Book |
| Format | Paperback |
| EAN / ISSN | 9781780689937 |
| Weight | 400 g |
| Status | Available |
| Number of pages | vi + 46 p. |
| Access to exercice | No |
| Publisher | Intersentia |
| Language | English |
| Publication Date | Mar 30, 2021 |
| Available on Jurisquare | No |
| Available on Strada Belgique | No |
| Available on Strada Europe | No |
| Available on Strada Luxembourg | No |
Chapters
Downloads
The Caius Mok Law Lectures
The Honourable Mr Justice Geoffrey Ma Tao-li, GBM, Chief Justice of the Court of Final Appeal of the Hong Kong Special Administrative Region
Speech by The Honourable Chief Justice Geoffrey Ma at the Inaugural Caius Mok Law Lecture Gonville and Caius College, University of Cambridge 25 April 2019: The Endless Search for the Right Answer: European Legal Principles as Applied in Hong Kong