maestro
mastercard
visa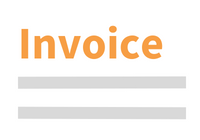 Questions about this product?
Contact our customer service
European Libraries and the Internet: Copyright and Extended Collective Licences
Book | 1st edition 2018 | United Kingdom, Europe | Ran Tryggvadottir Also available on Strada lex
Description
Few would dispute the importance of preserving and providing access to cultural heritage and the key role of libraries in this endeavour. In an increasingly digital world, initiatives such as Google's Book Search Project have digitised broad swathes of the world's literary heritage and have enabled search engines to take on functions once exclusive to libraries.

Before the advent of digital technology, libraries acquired copyrighted works in tangible hard copies. Those copies were then preserved in their original form and access was granted either on the premises or through lending schemes. Today, libraries often handle works that are born digital and, in many cases, have never existed in tangible form. In addition, there is a demand to digitize analogue works, inter alia to make them available on-line. These developments and the high volume of in-copyright works in library collections create tensions with copyright law and constitute a major challenge for libraries and other cultural heritage institutions wishing to operate in the digital world. The problem is compounded by the territorial nature of copyright, which generally means that the exercise of the exclusive rights afforded by copyright in one country is geographically restricted to that country, unless the rights are specifically recognised in another country. For digital libraries who want to put in-copyright works online, the principle of territoriality usually requires them to obtain licences from rightholders for each country where a work is to be made available online. This is a major obstacle in making Europe's cultural heritage easily accessible in the digital world.

The implications of these developments for libraries are stark; if libraries are to prevent themselves from becoming obsolete, they must provide the same services in the digital environment as they currently do in the analogue world, whilst ensuring they operate within the legal framework.

European Libraries and the Internet: Copyright and Extended Collective Licences examines libraries' online use of in-copyright works from their collections and how such use is affected by copyright. In particular, the book examines whether the system of extended collective licences could facilitate online access without territorial limitations to in-copyright works in libraries, within Europe or more specifically within the European Economic Area (EEA). The book explores options for a legal framework, in particular the system of extended collective licences, which allow libraries to operate in the digital world while maintaining the necessary balance of rights and obligations between rightholders and users.

Digital version available on :
You have a subscription? Activate the digital version for free with the code in the book.
Technical info
More Information

| | |
| --- | --- |
| Type of product | Book |
| Format | Hardback |
| EAN / ISSN | 9781780686745 / 9781780687124 |
| Series name | KU Leuven Centre for IT & IP Law Series |
| Weight | 925 g |
| Status | Available |
| Number of pages | xxiii + 448 p. |
| Access to exercice | No |
| Publisher | Intersentia |
| Language | English |
| Publication Date | Oct 1, 2018 |
| Available on Jurisquare | Yes |
| Available on Strada Belgique | Yes |
| Available on Strada Europe | No |
| Available on Strada Luxembourg | No |
Chapters
Downloads
Chapter 1. Introduction
Part I. Exclusive Rights and Exceptions Relevant for the Cross-Border Online Use of Libraries
Chapter 2. Definitions and Developments
Chapter 3. Exclusive Rights in Online Use
Chapter 4. Exceptions and Limitations for Cross-Border Online Use of In-Copyright Works by Libraries
Part II. Collective Licences with Legislative Support for Cross-Border Online Use by Libraries
Chapter 5. The Nordic System of Extended Collective Licences
Chapter 6. The Compatibility of the ECL System with International Norms and EU Legislation
Chapter 7. Collective Licences with Legislative Support Outside the Nordic Countries for Making the Cultural Heritage Available
Part III. Territoriality of Copyright and Cross-Border Online Use by Libraries: In Search of a Solution
Chapter 8. Territoriality of Copyright and Cross-Border Online Use
Chapter 9. Options for Legislative Solutions for Enabling Cross-Border Online Use of Works in European Libraries
Chapter 10. ECLs for Online Cross-Border Use by Libraries and the International Legal Framework
Chapter 11. ECLs for Online Cross-Border Use by Libraries and the EU's Legal Framework
Chapter 12. Conclusion