maestro
mastercard
visa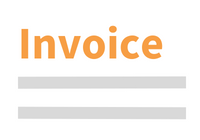 Questions about this product?
Contact our customer service
European Private International Law and Member State Treaties with Third States
The Case of the European Succession Regulation
Book | 1st edition 2019 | United Kingdom | Anatol Dutta, Wolfgang Wurmnest Description
Several Member States of the European Union have concluded treaties and conventions with Third States dealing with questions of succession law in cross-border matters. Some of these treaties originate from the beginning of the 20th century and are outdated. The European legislator, however, cannot supersede these treaties and conventions unilaterally with its regulations, in fact they enjoy priority over the European Succession Regulation. The harmonizing effect of European private international law is hence endangered, the more so, as these treaties and conventions often cover large groups of third State nationals in the respective Member State.

This book analyzes the background, scope and practical impact of bilateral treaties and multilateral conventions concluded by selected Member States of the European Union with third States, both from the European and the third State perspective. It evaluates the impact of these treaties and conventions on the functioning of the European Succession Regulation and the possibilities to facilitate the interplay between these instruments and European private international law.

______

'...A truly pioneering work ... That is what successful European legal research with practical value looks like!' -- Peter Mankowski, ErbR, 2020


'The relevance and the practical importance of the matter and the high quality of the book's contributions make it useful and captivating reading which offers much food for thought, as well as some important suggestions for improving the unsatisfactory current situation.' -- Alessandra Zanobetti Bologna, Common Market Law Review, 2021


'This unique book covers an almost uncharted field, and allows a broader readership to get a complete picture of this underrated part of Regulation 650/2012. The high quality of the contributions makes the book an outstanding work in the field of comparative private international law. It will be a useful guide for academics and professionals, while at the same time it will stimulate and facilitate further comparative research.' -- Apostolos Anthimos, Armenopoulos, 2020.
This quote has been translated from Greek.
______


Anatol Dutta holds a Chair of Private Law, Private International Law and Comparative Law at the Ludwig Maximilians University Munich.

Wolfgang Wurmnest holds the Chair of Private Law, Commercial Law, Private International and Comparative Law at the University of Augsburg.

Technical info
More Information

| | |
| --- | --- |
| Type of product | Book |
| Format | Hardback |
| EAN / ISSN | 9781780686646 / 9781780689043 |
| Weight | 900 g |
| Status | Available |
| Number of pages | xxiv + 468 p. |
| Access to exercice | No |
| Publisher | Intersentia |
| Language | English |
| Publication Date | Jul 31, 2019 |
| Available on Jurisquare | No |
| Available on Strada Belgique | No |
| Available on Strada Europe | No |
| Available on Strada Luxembourg | No |
Chapters
Downloads
Introduction
Questionnaire
Part I. The Perspective of EU Member States
Austria
Belgium
Croatia
Czech Republic
Finland and Sweden
France
Germany
Italy
Part II. The Perspective of Third States
Bosnia and Herzegovina, Serbia, North Macedonia and Montenegro
Iran
Switzerland
Turkey
Part III. The Perspective of the European Union and a Comparative Outlook
Comparative Report and Policy Perspectives