maestro
mastercard
visa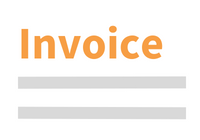 Questions about this product?
Contact our customer service
European Product Liability
An Analysis of the State of the Art in the Era of New Technologies
Book | 1st edition 2016 | Europe | Piotr Machnikowski Description
Thirty years after the entry into force of the Directive on liability for defective products (Council Directive 85/374/EEC), and in the light of the threat to user safety posed by consumer goods that make use of new technologies, it is essential to assess and determine whether the Directive remains an adequate legal response to the phenomenon of products brought to market that fail to ensure appropriate levels of safety for their users.

European Product Liability is the result of an extensive international research project funded by the Polish National Science Centre. It brings together experienced scholars associated with the European Group on Tort Law (EGTL) and the European Research Group on Existing EC Private Law (Acquis Group). Individual country reports analyse the implementation of the Directive in the domestic law of several EU and EEA Member States (namely Austria, Czech Republic, Denmark, England, France, Germany, Italy, Netherlands, Norway, Poland, Spain, and Switzerland) and the relationship of the implemented rules with the already existing rules of tort law. The country reports show that the practical significance of product liability differs widely in the various Member States. Also taking into account non-EU countries (Canada, Israel, South Africa and the USA), this book examines whether EU law will ensure sufficient safety for individuals using goods that have been produced using new technologies that are currently under development, such as major advances in mechatronics, nanotechnology, regenerative medicine and contour crafting. Together with an economic analysis of product liability it makes the book valuable for academics, practitioners, policy makers and all those interested in the subject.

Technical info
More Information

| | |
| --- | --- |
| Type of product | Book |
| Format | Paperback |
| EAN / ISSN | 9781780683980 |
| Series name | Principles of European Tort Law |
| Weight | 1120 g |
| Status | Available |
| Number of pages | x + 706 p. |
| Access to exercice | No |
| Publisher | Intersentia |
| Language | English |
| Publication Date | Aug 2, 2016 |
| Available on Jurisquare | No |
| Available on Strada Belgique | No |
| Available on Strada Europe | No |
| Available on Strada Luxembourg | No |
Chapters
Downloads
Introduction
PART I. PRODUCT LIABILITY
Directive
PART II. PRODUCT LIABILITY
Austria
Czech Republic
Denmark
England and Wales
France
Germany
Italy
The Netherlands
Norway
Poland
Spain
Switzerland
Canada
Israel
South Africa
United States of America
PART III. ECONOMIC ANALYSIS OF PRODUCT LIABILITY
Economic Analysis of Product Liability
PART IV. CONCLUSIONS
Conclusions