maestro
mastercard
visa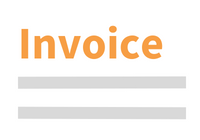 Questions about this product?
Contact our customer service
Challenges in the 21st Century
Book | 1st edition 2023 | Europe | Stefan Grundmann, Yesim M. Atamer Description
European Sales Law: Challenges in the 21st Century contains more than two decades of EU sales law history. In the early 2010s, a full-fledged (optional) EU Sales Law Code was on the agenda. However, this endeavour failed. In 2019 two directives took up the central ideas – the 2019/770 Digital Content Directive and the 2019/771 Sale of Goods Directive. The digital content part attracted considerably more attention while the sales part was arguably including the more doctrinal and foundational reform of EU Sales Law, first enshrined in the 1999/44 Directive. This volume focuses on the sales reform. After 20 years, the novelties range from more detailed structures to completely new phenomena such as goods with digital components, as well as innovative policies like sustainability in the design of contract law, and finally even a scission within contract law triggered by servitisation. The contributions take up the important aspects of this doctrinal and policy design-oriented reform of EU sales law. The volume thus discusses system building in this renewal, the challenges lying ahead, the lacunae still to be filled and the changes needed to reap the benefits of the (policy) reform. This begins with a much more nuanced typology of goods for sale, including durable or refurbished goods (both with links to sustainability) and goods with digital elements (important for high-performance goods, as well as long-term use). It continues by presenting a changed concept of conformity of goods, including durability, requiring an adaptation with respect to the digital components. Besides, long-term-use related services as well as questions regarding ethical/ecological production processes are also discussed. A side-aspect examined within the book is the subjective versus objective definition of conformity. Additionally, some chapters enquire into the overall network (distribution chains) and its impact on durability, sustainability, good incentive structures, and remedies. The focus on the priority of repair and the (potentially problematic) regime of (rather short) limitation periods, as well as issues regarding the reversal of burden of proof stand out. In a final larger segment, the radical alternative of goods coupled with service or digital elements, as well as the shift from sale of goods to servitisation contracts aimed at putting a certain type of good at permanent, yet revolving, disposal, come under discussion.


Yeşim M. Atamer (Prof. Dr. iur and Dr. h.c. (Hamburg University), LLM (Istanbul University)) is Professor at University of Zurich, Faculty of Law, Chair for Private, Commercial, European and Comparative Law. She was previously Professor at Istanbul Bilgi University and is an elected titular member of the International Academy of Comparative Law, the International Academy of Commercial and Consumer Law, Academia Europaea, and the Science Academy, Turkey. Her main areas of research are law of domestic and international sale of goods, comparative consumer and contract law, and regulation in contract law.

Stefan Grundmann (Prof. Dr. iur and Dr. phil., LLM (Berkeley –University of California)) is Professor at Humboldt University Berlin, Faculty of Law, Chair for Private, Commercial, European, International and Comparative Law. He was previously Professor at Martin-Luther-University Halle-Wittenberg, and Professor at University Erlangen-Nürnberg, European University Institute (EUI), Florence. He is He is He is President of the European Law School (network Berlin/London/Paris/Rome/Amsterdam/Athens/Lisbon/Madrid), of the Society of European Contract Law (2002-22), and of the (German) Gesellschaft für Rechtsvergleichung. His main areas of research are German, European and Comparative Contract, Banking and Company Law, Regulation and Pluralist Law Theory.


Technical info
More Information

| | |
| --- | --- |
| Type of product | Book |
| Format | Paperback |
| EAN / ISSN | 9781839703775 / 9781839704383 |
| Series name | European Contract Law and Theory |
| Weight | 600 g |
| Status | Available |
| Number of pages | xiv + 358 p. |
| Access to exercice | No |
| Publisher | Intersentia |
| Language | English |
| Publication Date | Oct 31, 2023 |
| Available on Jurisquare | No |
| Available on Strada Belgique | No |
| Available on Strada Europe | No |
| Available on Strada Luxembourg | No |
Chapters
Downloads
Conformity Requirements for Goods with Digital Elements
Lex Mercatoria via Digital Code: The Blockchain Era
Index