maestro
mastercard
visa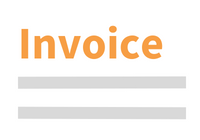 Questions about this product?
Contact our customer service
European Social Security Law, 7th edition
Book | 7th edition 2022 | United Kingdom | Frans Pennings Description
In recent decades, the EU regulations on coordinating social security have acquired vital importance. This book gives a clear overview of the main features and main developments of this significant area of EU law.

Since 1 May 2010, when Coordination Regulation 883/2004 came into force, important cases have been decided by the Court of Justice. These judgments interpreted several provisions of the Regulation and clarified the impact that other instruments, such as the Treaty on the Functioning of the European Union, Directive 2004/38 and the Charter of Fundamental Rights, have had on coordination issues. In December 2016, the European Commission proposed a radical revision of several of the chapters of the Regulation. To date, this proposal has not been adopted and the prospects for its adoption are bleak.

In view of the continuous stream of judgments of the Court of Justice, an up-to-date overview of the Regulation and the case law is both timely and essential. This book delivers on this objective and, in addition, discusses the proposed revisions carefully, as well as analyses their background and effects.

The book also examines the main non-discrimination provisions relevant to social security and important social policy instruments, such as the Open Method of Coordination, the Social Pillar and the Charter of Fundamental Rights.

This is the seventh edition of this authoritative handbook and is important reading for students, academics and practitioners alike.

FRANS PENNINGS is Professor of Labour Law and Social Security Law at Utrecht University, the Netherlands.


Technical info
More Information

| | |
| --- | --- |
| Type of product | Book |
| Format | Hardback |
| EAN / ISSN | 9781780688169 |
| Series name | Ius Communitatis |
| Weight | 665 g |
| Status | Available |
| Number of pages | xxiv + 486 p. |
| Access to exercice | No |
| Publisher | Intersentia |
| Language | English |
| Publication Date | Oct 1, 2022 |
| Available on Jurisquare | No |
| Available on Strada Belgique | No |
| Available on Strada Europe | No |
| Available on Strada Luxembourg | No |
Chapters
Downloads
PART I. COORDINATION OF SOCIAL SECURITY
Chapter 1. Introduction to the Concept of Coordination
Chapter 2. The Legal Basis and Context of Regulation 883/2004
Chapter 3. Applicability Conditions: Cross-Border Situation and Within Territorial Scope
Chapter 4. The Personal Scope of Regulation 883/2004
Chapter 5. The Material Scope of Regulation 883/2004
Chapter 6. The Rules for Determining the Legislation Applicable
Chapter 7. Posting and Social Security
Chapter 8. The General Non-Discrimination, Assimilation, Aggregation and Removal of Residence Conditions in Regulation 883/2004
Chapter 9. Article 45 TFEU and Regulation 492/2011
Chapter 10. EU Citizenship, Free Movement and Discrimination
Chapter 11. Sickness Benefits
Chapter 12. Old-Age and Survivors' Pensions
Chapter 13. Invalidity Pensions
Chapter 14. Family Benefits
Chapter 15. Unemployment Benefits
Chapter 16. Disparities that are not Removed by Coordination Rules
Chapter 17. The Relationship Between Regulation 883/2004 and Bilateral Treaties
Chapter 18. Agreements with Third Countries and the Position of EU Civil Servants
PART II. SOCIAL POLICY
Chapter 19. Equal Treatment and Social Security
Chapter 20. Social Policy Instruments of the European Union