maestro
mastercard
visa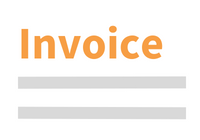 Questions about this product?
Contact our customer service
European Union Property Law
From Fragments to a System
Book | 1st edition 2013 | World | Eveline Ramaekers Description
The European acquis communautaire in the field of property law is to a large extent still unexplored. This study has aimed to shine a light on EU property law. It provides an overview of the existing acquis communautaire in property law, and presents a proposal for the future development of this field of law. It deals with the influence of the EU's four freedoms - of goods, persons, services and capital - on national property law and discusses whether or not the EU would have the competence to actively create property law, and the extent to which it has already done so. By conducting an extensive search on the basis of some thirty key property law terms, the author has been able to uncover not just the handful of Directives and Regulations that touch upon property law and are relatively well-known, but also hundreds of EU legislative measures that make use of property law concepts, but leave them mostly undefined.
The resulting picture of EU property law is a fragmented one. In order to develop this field of law more consistently and coherently, the author has proposed a framework for future EU property law, focusing on both form and content. The essence of this framework is the development of three European-autonomous property rights, functioning within a European set of property law rules.


About the book
'An beautiful, compact and well-argued study of a European scheme of objective property law. This was dearly needed. '
J.M. Milo in Maandblad Vermogensrecht (2014) 12


About the author
Eveline Ramaekers (1985) studied law at the European Law School, Maastricht University (LL.B., LL.M. cum laude). She obtained her doctoral degree from Maastricht University in April 2013. She has been a visiting researcher and lecturer in Münster, Stellenbosch and at the China-EU School of Law in Beijing. Eveline co-founded the Young Property Lawyers Forum, a network for young property law researchers. She currently holds a post as Fellow and Tutor in Law at Wadham College, Oxford.

Technical info
More Information

| | |
| --- | --- |
| Type of product | Book |
| Format | Paperback |
| EAN / ISSN | 9781780681719 |
| Series name | Ius Commune Europaeum |
| Weight | 609 g |
| Status | Available |
| Number of pages | xiii + 338 p. |
| Access to exercice | No |
| Publisher | Intersentia |
| Language | English |
| Publication Date | May 28, 2013 |
| Available on Jurisquare | No |
| Available on Strada Belgique | No |
| Available on Strada Europe | No |
| Available on Strada Luxembourg | No |
Chapters
Downloads
CHAPTER 1: PURPOSE AND METHOD OF THE STUDY
CHAPTER 2: PROPERTY LAW AND THE INTERNAL MARKET
CHAPTER 3: THE EU'S COMPETENCE TO REGULATE PROPERTY LAW
CHAPTER 4: SUBSTANTIVE PROPERTY LAW AND PROPERTY LAW TERMINOLOGY IN PRIMARY AND SECONDARY EU LAW
CHAPTER 5: OPTIONS FOR THE FUTURE DEVELOPMENT OF EUROPEAN UNION PROPERTY LAW
CHAPTER 6: A FRAMEWORK FOR EUROPEAN UNION PROPERTY LAW
ANNEX TO CHAPTER 4: TERMINOLOGY
SAMENVATTING
BIBLIOGRAPHY
CURRICULUM VITAE