maestro
mastercard
visa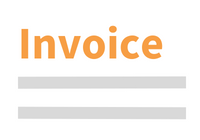 Questions about this product?
Contact our customer service
European Yearbook of Disability Law
Volume 3
Book | 1st edition 2012 | Europe | Lisa Waddington, Gerard Quinn, Eilionoir Flynn Description
The European Yearbook of Disability Law is part of the ongoing research programme of the Maastricht Centre for Human Rights of Maastricht University and the Centre for Disability Law and Policy of the National University of Ireland Galway. The European Yearbook of Disability Law reviews the significant developments at European level regarding disability law and policy.

The Yearbook contains a series of articles on current challenges and developments from senior analysts and academics working in the field. It aims to provide critical insight in the evolution of European disability law and policy and offers analyses of pressing challenges in a broad range of fields.

The core of the Yearbook consists of a review of the preceding year's significant events, as well as policy and legal developments within the institutions of the European Union. It reviews major EU policy developments, studies and other publications, legislative proposals, and case law from the European Court of Justice and the European Court of Human Rights.

Technical info
More Information

| | |
| --- | --- |
| Type of product | Book |
| Format | Hardback |
| EAN / ISSN | 9781780680903 |
| Series name | European Yearbook of Disability Law |
| Weight | 892 g |
| Status | Available |
| Number of pages | xiv + 436 p. |
| Access to exercice | No |
| Publisher | Intersentia |
| Language | English |
| Publication Date | Jul 27, 2012 |
| Available on Jurisquare | No |
| Available on Strada Belgique | No |
| Available on Strada Europe | No |
| Available on Strada Luxembourg | No |
Chapters
Downloads
Editorial Marking a Significant Year in the European Disability Law Field
Part I: Articles and Practitioners' Notes
Disability Policies and the Open Method of Coordination
The EU Disability Framework under Construction: New Perspectives through Fundamental Rights Policy and EU Accession to the CRPD
Principles and Promises in the Convention on the Rights of the Child and the Convention on the Rights of Persons with Disabilities
EU-US ICT Standardization Dialogue on eAccessibility: Background and Achievements
Part II : Annual Review of European Law and Policy
The European Union
The Council of Europe
Other European Intergovernmental Organizations and Civil Society Groups
Part III : Annex of Key Documentation
Code of Conduct between the Council, the Member States and the Commission setting out internal arrangements for the implementation by and representation of the European Union relating to the UnitedNations Convention on the Rights of Persons with Disabilities
Communication from the Commission to the European Parliament, the Council, the European Economic and Social committee and the Committee of the Regions. European Disability Strategy 2010–2020: A Renewed Commitment to a Barrier-Free Europe
Regulation (EU) No 1177/2010 of the European Parliament and of the Council of 24 November 2010. Concerning the rights of passengers when travelling by sea and inland waterway and amending Regulation (EC) No 2006/2004
Resolution 1761 (2010) Guaranteeing the right to education for children with illnesses or disabilities
Recommendation CM/RE C(2010)2 of the Committee of Ministers to Member States on Deinstitutionalisation and Community Living of Children with Disabilities