maestro
mastercard
visa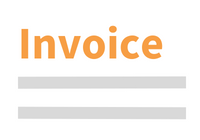 Questions about this product?
Contact our customer service
Exploring Truth Commission Recommendations in a Comparative Perspective: Beyond Words Vol. I
Beyond Words Vol. I
Book | 1st edition 2022 | World | Elin Skaar, Eric Wiebelhaus-Brahm, Jemima Garcia-Godos Description
Truth commission recommendations are critical to their legacies, yet there is little research examining their fates. Based on fieldwork that is unprecedented in scope, this two-volume project provides the first systematic study of the formulation and implementation of the recommendations of 13 Latin American truth commissions.

Beyond Words Vol. I examines the variations in truth commission recommendations across 13 Latin American cases. Insights are provided regarding how the internal dynamics of truth commissions, as well as the political, social and economic context in which they operate, influence how recommendations are formulated. The authors then explore how the nature of these recommendations themselves, along with the aforementioned factors, influence which recommendations are actually implemented. The conclusion considers the findings' relevance for the crafting of future truth commission recommendations and reflects upon how the formulation and implementation of these recommendations shape the impact of truth commissions on societies emerging from periods of violence and repression.

Beyond Words Vol. II is a unique collection of 11 Latin American country studies covering all 13 formal truth commissions established in this region that submitted their final reports between 1984 and 2014. Based on qualitative original data and a common analytical framework, the main focus of each of the country chapters is threefold: (1) to provide a brief background to the truth commission(s); (2) to provide a detailed account of the formulation of the truth commission's recommendations; and (3) to analyze the implementation record of the recommendations, taking into account the actors and factors that have aided – or obstructed – the implementation process.

ELIN SKAAR (Research Professor, Chr. Michelsen Institute (CMI), Bergen, Norway) works in the intersection between law and politics and has published widely on transitional justice, human rights, and courts.

ERIC WIEBELHAUS-BRAHM (Associate Professor, School of Public Affairs, University of Arkansas at Little Rock) is the author of three books and over two dozen articles and book chapters on transitional justice, human rights, and peacebuilding.

JEMIMA GARCÍA-GODOS (Professor, Dept. Sociology and Human Geography, University of Oslo) is a human geographer working and publishing on transitional justice, human rights, victims' rights, and state-society relations.



Technical info
More Information

| | |
| --- | --- |
| Type of product | Book |
| Format | Hardback |
| EAN / ISSN | 9781839701788 / 9781839702587 |
| Series name | Series on Transitional Justice |
| Weight | 700 g |
| Status | Available |
| Number of pages | xviii + 296 p. |
| Access to exercice | No |
| Publisher | Intersentia |
| Language | English |
| Publication Date | Feb 28, 2022 |
| Available on Jurisquare | No |
| Available on Strada Belgique | No |
| Available on Strada Europe | No |
| Available on Strada Luxembourg | No |
Chapters
Downloads
Chapter 1. Exploring Recommendations
Chapter 2. Researching Recommendations
Chapter 3. Counting and Classifying Recommendations
Chapter 4. Formulating Recommendations
Chapter 5. Case Studies of Implementation
Chapter 6. A Cross-National Analysis of Implementation
Chapter 7. Conclusions
Appendix I: Latin American Truth Commission Reports
Appendix II: Information on 13 Latin American Truth Commission Reports and their Recommendations
Appendix III: Excerpts from the Truth Commission Recommendations Data Code Book
Appendix IV: Implementation of the Recommendations Made by 13 Latin American Truth Commissions
Appendix V: Implementation Rates for Recommendations Made by 13 Latin American Truth Commissions, by Category
Appendix VI: Overview of Commissioners of 12 Formal Latin American Truth Commissions
Appendix VII: Latin American Countries Signatories to and Ratification of the International Convention for the Protection of All Persons from Enforced Disappearance (2006)