maestro
mastercard
visa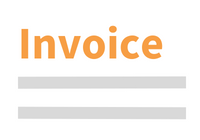 Questions about this product?
Contact our customer service
Extended Confiscation in Criminal Law
National, European and International Perspectives
Book | 1st edition 2017 | United Kingdom | Malin Thunberg Schunke Description
Extended Confiscation in Criminal Law provides a comprehensive analysis of the most recent developments in the field. With its main focus on the EU, this multi-faceted study enhances the reader's understanding of the strategy of confiscating assets, giving detailed answers to the questions of how the confiscation regimes could be improved and which changes are proportionate to the objectives pursued.

The book begins by examining extended confiscation from the national perspective, presenting the substantive criteria for this power of confiscation. It focuses on three main jurisdictions – England and Wales, Germany and Sweden – and explores how domestic legislation is drafted and applied in their differing models. Analysing Directive 2014/42/EU on the Freezing and Confiscation of Instrumentalities and Proceeds of Crime in the European Union, it seeks to answer the questions of whether harmonisation truly increases efficiency or if other reforms may be more effectively. Furthermore, this book considers whether increased powers of extended confiscation strike the right balance between the interest of law enforcement and the protection of fundamental human rights.

The notion of extended confiscation is then set in its broader context, looking from an international perspective. A holistic analysis of the regime for handling transnational confiscation cases is given, asking if it is possible to trace and search for assets abroad, or execute final orders in other states.

This book is of great interest for academics as well as national and international legislators. It may also be used as a handbook for practitioners handling cross-border confiscation cases.

Dr Malin Thunberg Schunke is an Associate Professor in Criminal Law at the University of Uppsala. She holds an LLD in Criminal Law (Uppsala University) and an LLM in Criminology and Criminal Justice (King's College, London). Her research interests lie in national and international criminal law, particularly EU judicial cooperation in criminal matters and human rights. She has been an Apprentice Judge at Stockholm City Court and has been working for several years as an Assistant Prosecutor at the Prosecuting Office Stockholm.


Technical info
More Information

| | |
| --- | --- |
| Type of product | Book |
| Format | Paperback |
| EAN / ISSN | 9781780684789 / 9781780685984 |
| Series name | Supranational Criminal Law: Capita Selecta |
| Weight | 600 g |
| Status | Available |
| Number of pages | xxii + 354 p. |
| Access to exercice | No |
| Publisher | Intersentia |
| Language | English |
| Publication Date | Aug 21, 2017 |
| Available on Jurisquare | No |
| Available on Strada Belgique | No |
| Available on Strada Europe | No |
| Available on Strada Luxembourg | No |
Chapters
Downloads
Introduction
Chapter 1. Background and Scope of the Study
Substantive Provisions on Extended Confiscation
Chapter 2. Legislative Action by the EU
Chapter 3. Legislation in England and Wales
Chapter 4. Legislation in Germany
Chapter 5. Legislation in Sweden
Chapter 6. Brief Overview of the Legislation in Norway, Denmark and Finland
Chapter 7. Directive 2014/42/EU: A Reform with Significant Legal Changes?
The Legal Framework for International Cooperation
Chapter 8. International Cooperation in the Area of Confiscation
Chapter 9. Cross-Border Asset Tracing and Exchange of Information
Chapter 10. International Cooperation in Order to Seize or Freeze Assets
Chapter 11. International Cooperation in Order to Execute Final Confiscation Orders
Chapter 12. The Proposal for a Regulation on Mutual Recognition
Chapter 13. Final Remarks: "To Go for the Money" - But how?
Bibliography
Index