maestro
mastercard
visa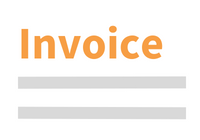 Questions about this product?
Contact our customer service
Extraterritorial Human Rights Obligations from an African Perspective
Book | 1st edition 2018 | United Kingdom | Lilian Chenwi, Takele Bulto Description
'[...] a creative, far-reaching and invigorating account of the potential of extraterritorial human rights protection grounded in contemporary and prescient examples of extraterritorial violations of rights in the African context. The book provides arguably the most comprehensive account of extraterritoriality in the African context to date.' – Dr Jane Rooney (University of Bristol), African Journal of International and Comparative Law 27.1 (2019)

'[...] an excellent and significant collection of essays [...] that heralds a vital area of human rights scholarship and advocacy in Africa. It is also one of those books whose second edition is imperative.' – E. S. Nwauche, (Nelson Mandela School of Law, University of Fort Hare), South African Journal on Human Rights, 2019

Extraterritorial Human Rights Obligations from An African Perspective addresses the often neglected question of whether African regional human rights instruments impose extraterritorial obligations on State parties, and if so, the extent and scope of these obligations.

The prevalence of extraterritorial violations of human and peoples' rights in the African system, due to the actions or omissions of African as well as non-African states, has not gone unnoticed. Strengthening extraterritorial obligations in Africa is an urgent necessity to ensure a rights-based African regional order that seeks to address, among other issues, challenges stemming from globalisation, accountability for human rights violations in Africa where a third state or entity (as well as an intergovernmental organisation) is involved, and to ensure respect and protection of the human rights of future generations. With the increasing quasi-judicial and judicial scrutiny of the extraterritorial reach of human rights and states' duties, at both international and regional levels, including from the African Commission, the African region is ripe for extraterritorial analysis.

Extraterritoriality is an emerging concept in the context of international human rights law, and has generally not been the focus of many books, and less so in the African context. This book is therefore among the first book of its kind providing the reader with a unique perspective on this important topic.

Technical info
More Information

| | |
| --- | --- |
| Type of product | Book |
| Format | Paperback |
| EAN / ISSN | 9781780681986 / 9781780686912 |
| Weight | 400 g |
| Status | Available |
| Number of pages | xxxiv + 308 p. |
| Access to exercice | No |
| Publisher | Intersentia |
| Language | English |
| Publication Date | May 11, 2018 |
| Available on Jurisquare | No |
| Available on Strada Belgique | No |
| Available on Strada Europe | No |
| Available on Strada Luxembourg | No |
Chapters
Downloads
Introduction
Extraterritoriality in the African Regional Human Rights System from a Comparative Perspective
Commercialisation of Educational Services and Extraterritorial Human Rights Obligations
Extraterritorial Human Rights Obligations in the Context of Development Assistance to African States
The Right to Food Beyond Borders: The Extraterritorial Reach of the Right to Food in Africa
Extraterritorial Application of the Right to Water Under the African System for the Protectiong of Human Rights
Tortured Unity: United States - Africa Relations in Extraordinary Renditions and States' Extraterritorial Obligations
Indigenous Communities Displaced by Climate Change and Extraterritorial Application of States' Obligations in Africa
Land Grabbing, Extraterritorial Obligations and the Failure of Justice in Uganda: The Mubende Case
Extraterritorial Obligations of Uganda for its Miltary's Failure to Respect and Protect Civilians in Areas of the Lord's Resistance Army Activity