maestro
mastercard
visa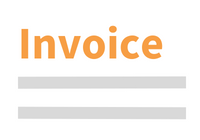 Questions about this product?
Contact our customer service
Family Law and Culture in Europe
Developments, Challenges and Opportunities
Book | 1st edition 2014 | United Kingdom | Katharina Boele-Woelki, Nina Dethloff, Werner Gephart Description
This volume contains the contributions delivered at CEFL's fifth international conference, which focused on comparative and international family law in Europe in their respective cultural contexts. Inter alia this book discusses the new Principles of European Family Law regarding Property Relations between Spouses, the proposed EU private international law regulations for international couples and their property relations, the national laws of a growing number of countries which legislate non-formalised relationships, and the new developments regarding social, biological and legal parentage.

Technical info
More Information

| | |
| --- | --- |
| Type of product | Book |
| Format | Paperback |
| EAN / ISSN | 9781780681597 |
| Series name | European Family Law |
| Weight | 615 g |
| Status | Available |
| Number of pages | xviii + 362 p. |
| Access to exercice | No |
| Publisher | Intersentia |
| Language | English |
| Publication Date | Jul 25, 2014 |
| Available on Jurisquare | No |
| Available on Strada Belgique | No |
| Available on Strada Europe | No |
| Available on Strada Luxembourg | No |
Chapters
Downloads
PART ONE. THE CEFL PRINCIPLES ON PROPERTY RELATIONS BETWEEN SPOUSES
General Rights and Duties in the CEFL Principles on Property Relations between Spouses
Marital Property Agreements
The Participation in Acquisitions Regime
The Community of Acquisitions Regime
PART TWO. BREAKUP OF (NON-)FORMALISED RELATIONSHIPS
Statutory Regulation of Cohabiting Relationships in the Nordic Countries: Recent Developments and Future Challenges
Legislating for Cohabitation in Common Law Jurisdictions in Europe: Two Steps Forward and One Step Back?
The Swedish Cohabitees Act in Today's Society
Maintenance between Former Spouses and Gender Equality
Collaborative Practice: An Interdisciplinary Approach to the Resolution of Conflict in Family Law Matters
PART THREE. NEW CONCEPTS OF PARENTAGE
The Right of the Child to Parents
Contracting on Parentage
Biological and Social Parenthood
France: Biological and Social Parentage
Anonymous Relinquishment and Baby-Boxes: Life-Saving Mechanisms or a Violation of Human Rights?
Cross-Border Surrogacy: Time for a Convention?
Re-Thinking Family Law: A New Legal Paradigm for Stepfamilies?
PART FOUR. INTERNATIONAL FAMILY RELATIONSHIPS
The Proposal for a Regulation on Matrimonial Property: A Critique of the Proposed Rule on the Immutability of the Applicable Law
'Habitual Residence' in European Family Law: The Diversity, Coherence and Transparency of a Challenging Notion
New Approaches to Same-Sex Marriage: The End of Nationality as a Connecting Factor?
Protection Orders across Europe: First Remarks on Regulation No. 606/2013
PART FIVE. TRANSNATIONAL FAMILIES: ACROSS NATIONS AND CULTURES
Family Life and EU Citizenship: The Discovery of the Substance of the EU Citizen's Rights and its Genuine Enjoyment
Private and Family Life versus Morals and Tradition in the Case Law of the ECtHR
Real-Life International Family Law: Belgian Empirical Research on Cross-Border Family Law
Transnational Family Relations Involving Moroccan Nationals Living Abroad: An Analysis of the Implementation of the Moroccan Family Code Brief report on research in progress
Family Law as Culture