maestro
mastercard
visa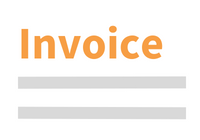 Questions about this product?
Contact our customer service
Essays in Honour of John Eekelaar
Book | 1st edition 2022 | United Kingdom | Jens Scherpe, Stephen Gilmore Description
John Eekelaar, FBA, is a 'giant of family law', whose unrivalled contribution to the entire breadth of family law scholarship and research has brought many doctrinal, theoretical, empirical and contextual insights to the study of family law and family justice. His world-wide reputation and influence in the field of family law, and the huge body of literature his career of more than 50 years has produced, are celebrated in this collection of essays written by senior judges and fellow academics. The 66 contributions cover a wide range of issues in family law, child law and family justice. Many draw their inspiration from Eekelaar's sociolegal and social policy focus, the groundbreaking, keystone or prescient nature of his analyses, or the various lenses through which he has sought to refract the subject matter of family law. Throughout the book the admiration for Eekelaar and the high esteem in which he is held is palpable. The result is a collection of insightful critical engagements with family law and family justice, inspired by Eekelaar's work, which bear testament to the vast impact of Eekelaar's ideas and to his kindness and humanity.

With contributions by Farrah Ahmed, Prem Aleema, Bill Atkin, Martha Bailey, Andrew Bainham, Fareda Banda, Anne Barlow, Benoit Bastard, Gillian Black, Katharina Boele-Woelki, Jo Bridgeman, Thérèse Callus, Monica Campo, Nwudego Nkemakonam Chinwuba, Richard Chisholm, Shazia Choudhry, Aoife Daly, Baroness Deech of Cumnor, Robert Dingwall, Gillian Douglas, Carmen Draghici, Nicolás Espejo-Yaksic, Belinda Fehlberg, Claire Fenton-Glynn, Marsha Garrison, Rob George, Stephen Gilmore, Baroness Hale of Richmond, John Haskey, Andy Hayward, Mark Henaghan, Jonathan Herring, Kathryn Hollingsworth, Emily Jackson, Balawyn Jones, Sanford N. Katz, Olga A. Khazova, Ursula Kilkelly, Ghena Krayem, Craig Lind, Nigel Lowe, Mavis Maclean, Judith Masson, Satoshi Minamikata, Sir Philip Moor, Sir Nicholas Mostyn, Jamil Ddamulira Mujuzi, Sir James Munby, Kristin Natalier, Mariela Neagu, Thandabantu Nhlapo, J. Thomas Oldham, Conor O'Mahony, Kathryn O'Sullivan, Patrick Parkinson, Teresa Picontó Novales, Christine Piper, Rebecca Probert, Jordi Ribot Igualada, Encarnación Roca Trías, Sir Ernest Ryder, Kirsten Scheiwe, Jens M. Scherpe, Wendy Schrama, Lei Shi, Brian Sloan, Julia Sloth-Nielsen, Bruce M. Smyth, Helen Stalford, Rachel Taylor, Jet Tigchelaar, Sir Mathew Thorpe, John Tobin, Velina Todorova, Sarah Trotter, Nick Wikeley and Harry Willekens.

JENS M. SCHERPE is Professor of Comparative Law at Aalborg University. Until August 2022, he was Professor of Comparative Law at the University of Cambridge and the Director of Cambridge Family Law. He is an Emeritus Fellow of Gonville and Caius College and the Editor of the International Journal of Law, Policy and the Family (IJLPF). His publications include major comparative studies on Marital Agreements and Private Autonomy in Comparative Perspective (2012), The Legal Status of Transsexual and Transgender Persons (2015), The Future of Registered Partnerships – Family Recognition Beyond Marriage? (2017, with Andy Hayward), The Legal Status of Intersex Persons (with Anatol Dutta and Tobias Helms, 2018) and Eastern and Western Perspectives on Surrogacy (with Claire Fenton-Glynn and Terry Kaan, 2019). In 2016 he also edited a four-volume book set on European Family Law, including a monograph on The Present and Future of European Family Law.

STEPHEN GILMORE is Professor of Family Law at King's College London. He is the co-author of Children: The Modern Law (4th edn, 2013), five editions of Hayes and Williams' Family Law (now in its 7th edn, 2020) and Great Debates in Family Law (2012 and 2015). He is the Editor of Parental Rights and Responsibilities (2017), Co-Editor of Re-writing Children's Rights Judgments: From Academic Vision to New Practice (2017), Landmark Cases in Family Law (2011) and Responsible Parents and Parental Responsibility (2009). Stephen is also Joint Editor of Child and Family Law Quarterly and Advisory Editor of Family Court Reports.



Technical info
More Information

| | |
| --- | --- |
| Type of product | Book |
| Format | Hardback |
| EAN / ISSN | 9781839701894 / 9781839703102 |
| Weight | 1700 g |
| Status | Available |
| Number of pages | xxvi + 1128 p. |
| Access to exercice | No |
| Publisher | Intersentia |
| Language | English |
| Publication Date | Sep 22, 2022 |
| Available on Jurisquare | Yes |
| Available on Strada Belgique | No |
| Available on Strada Europe | No |
| Available on Strada Luxembourg | No |
Chapters
Downloads
Memoir: What I Have Tried to Do
PART I. THE FAMILY JUSTICE SYSTEM AND THE WORK OF FAMILY LAWYERS, JUDGES AND ACADEMICS
The Influence of Academia on Family Law: From the Battlefield to Mount Olympus
Family Law and Social Policy: Justice and Welfare
Legal Professionals and the Family Justice System
The Work of the Appellate Judge in Family Law: A Memoir
Adultery, Equality and Children's Welfare: Judicial Attitudes in the Twentieth Century
'Justice in a Crisis'
Enforcement of Orders in the Family Justice System: Obligation, Gender and Authority
PART II. DEVELOPING FAMILY LAW AND POLICY: CULTURE, CONCEPTS AND VALUES
John Eekelaar and His Work: An Appreciation
John Eekelaar, Love and Family Law
Power in Family Law and Personal Life
Integrating Facts and Values in Family Law
Family Law and Social Policy in a Post-Colonial Nation
Cultural Voluntarism and Sharia Processes in Australia
Getting the Message of the New 'Family Values Clause'
Gender Wars in Bulgaria
Caring Rights and Obligations in German Family Law and Social Policy: How Far Have We Come?
Constructing Family in a Rights-Based Law
Marriage and Adoption Laws in America: Continuity and Change
PART III. HORIZONTAL FAMILY LAW: RELATIONSHIPS BETWEEN ADULTS
Adult Relationships and the Ongoing Legal Significance of Sexual Intimacy
Aims of Family Law Tested Against Dutch Family Law: What's Love Got to do with It?
25 Years of Constitutional Family Law: Can Pluralism be Reconciled with Constitutionalism?
Families, Partnerships and Relationships in England and Wales: Trends and Transitions
PART III. HORIZONTAL FAMILY LAW: RELATIONSHIPS BETWEEN ADULTS - Marriage
Eekelaar's 'Modest Proposal' for Reforming the Law of MarriageMarriage
Missed Opportunities in Customary Marriage Law in South Africa: Law versus Culture … AgainMarriage
The Contentious Legal Status of Marriage by Presumption or Repute in KenyaMarriage
The Erosion of MarriageMarriage
PART III. HORIZONTAL FAMILY LAW: RELATIONSHIPS BETWEEN ADULTS - Cohabitation
Legislating the Relationship of Couples who are Neither Married Nor RegisteredCohabitation
Coupledom and the Law: What Next After Equal Civil Partnership?Cohabitation
PART III. HORIZONTAL FAMILY LAW: RELATIONSHIPS BETWEEN ADULTS - Financial Aspects and Property
Reactionism, Reform or RevolutionFinancial Aspects and Property
Financial Provision for the Married and the Unmarried: Is the Law Fair?Financial Aspects and Property
Spousal Maintenance: Where Did it Come From, Where is it Now, and Where is it Going?Financial Aspects and Property
Irish Maintenance Laws' Direction of Travel and the Likelihood of ReformFinancial Aspects and Property
John Eekelaar's Contribution to Family Property: Reflections on 'A Woman's Place – A Conflict between Law and Social Values'Financial Aspects and Property
PART IV. VERTICAL FAMILY LAW: CHILDREN, PARENTS AND PARENTAL FIGURES - Parentage, Parenthood and Responsibility for Children
What (if Anything) can Justify the Use of Biological Criteria for Allocating Parental Rights and Obligations?Parentage, Parenthood and Responsibility for Children
When is a Mother not a Mother?Parentage, Parenthood and Responsibility for Children
Putative Fathers in English Law: A Human Rights PerspectiveParentage, Parenthood and Responsibility for Children
Some Reflections on a European Court Case: Nazarenko v. RussiaParentage, Parenthood and Responsibility for Children
From Patria Potestas to Parental Responsibility: Trajectories of a ConceptParentage, Parenthood and Responsibility for Children
Parental Responsibility: To Consult or Consent, is that the Question?Parentage, Parenthood and Responsibility for Children
A Black Cloud Over the Age of Discretion and the Scope of Parental Responsibility?Parentage, Parenthood and Responsibility for Children
What are Grandparental Rights in Aotearoa New Zealand?Parentage, Parenthood and Responsibility for Children
PART IV. VERTICAL FAMILY LAW: CHILDREN, PARENTS AND PARENTAL FIGURES - Children's Rights and Welfare
From Emerging Rights to Enduring Relevance: The Legacy of John Eekelaar's Work on Children's RightsChildren's Rights and Welfare
The Welfare and Rights of Children: Are Offenders Excluded?Children's Rights and Welfare
Future-Proofing Children's Rights Protections for Child Foreign National Offenders: Blurring the Bright LinesChildren's Rights and Welfare
Limits on the Autonomy Rights of Competent MinorsChildren's Rights and Welfare
Children's Rights in Pandemic England: The Case of VaccinationChildren's Rights and Welfare
Rights, Welfare and Domestic Abuse: 'Beyond the Welfare Principle'?Children's Rights and Welfare
Developments in the Protection of Children's Rights in Spain: With Special Reference to the Context of Gender ViolenceChildren's Rights and Welfare
The Best Interests Principle and the Evolution of International Human Rights Law: Revisiting Eekelaar's Dynamic Self-Determinism Model in Light of Contemporary Children's Rights IssuesChildren's Rights and Welfare
Contact and Adoption in the Twenty-First Century: 'Disjuncture Between Reality and the Legalities'?Children's Rights and Welfare
PART IV. VERTICAL FAMILY LAW: CHILDREN, PARENTS AND PARENTAL FIGURES - Post-Separation Parenting and Child Support
Reforming Children's Law: Learning from the Australian ExperiencePost-Separation Parenting and Child Support
Exploring the 'Best Interests' Principle: 'Home' After Parental Separation for Children and Young People who Have Experienced Domestic AbusePost-Separation Parenting and Child Support
Right to Contact and the Life-Span Development of the Non-Resident ParentPost-Separation Parenting and Child Support
Child Support in the Twenty-First Century: The Importance of Flexibility in Changing TimesPost-Separation Parenting and Child Support
Shared Care in the UK Child Support SchemePost-Separation Parenting and Child Support
PART IV. VERTICAL FAMILY LAW: CHILDREN, PARENTS AND PARENTAL FIGURES - State Intervention
What is Justice in Care Proceedings?State Intervention
Understanding Care Proceedings: Learning from Empirical ResearchState Intervention
Parental Responsibility and Public Responsibilities for the Welfare of ChildrenState Interventiovn
Love and the State: Why Children's Rights Matter for Children in CareState Intervention
PART V. INDIVIDUAL FAMILY LAW
Gender, Identity and the Law
Regulating Family Behaviour in Sharing Genetic Information: Advocating a 'Purposive Abstention' of the Law
Truth and Reality in Family Law
PART VI. OTHER FAMILY MATTERS
Family Mediation in France: Production of Disappointment
Redressing Intimate Wrongs: The Nebulous Contours of Tort Liability for Emotional Loss in Intimate Relationships
Legal Capacity and Family Matters in Nigeria
Living without the Jurisdictional Rules of Brussels IIa
John Eekelaar's Publications
Index