maestro
mastercard
visa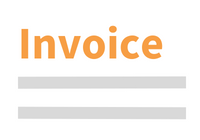 Questions about this product?
Contact our customer service
Finance and Law: Twins in Trouble
Book | 1st edition 2014 | United Kingdom | Ludo Cornelis Description
From the start of the financial crisis in 2007, which turned into an economic crisis soon afterwards, it was obvious that public law could not prevent the genesis of this crisis although it has adequate instruments to make a reoccurrence of such a crisis unlikely.

Financial law, tax law and even aspects of criminal law are designed to regulate the behaviour of financial institutions and other corporations. Since public law was unable to avoid the 2007 crisis, there can only be one conclusion: its instruments did not work properly or, worse, were badly designed or applied.

Since 2007, a lot has been done from a financial, tax or criminal law point of view, confirming this finding. Regulation has thus been at the centre of the financial and legal debate, but a real understanding of the lessons of the crisis also requires account to be taken of private law. Is there a possible connection between private law and the outbreak of a financial and economic crisis? And did private law institutions, mechanisms or instruments in their current design contribute to the crisis? Does private law provide institutions, mechanisms and/or instruments which might have prevented the genesis of a financial or economic crisis? If so, why did these institutions, mechanisms and instruments fail to do so? And is there a need for new or modified instruments to improve the impact of private law on events that may lead to a new crisis?

This thought-provoking book makes it clear that private law and the possibility of a financial and economic crisis are strongly intertwined. It shows that private law provides as many useful institutions, mechanisms and instruments against the emergence of such a crisis as public law does. Few other books bring together so many leading legal scholars on private law and its effects and implications.

This book is rigorous, thoughtful, enlightening and thought-provoking - a must-read.

Technical info
More Information

| | |
| --- | --- |
| Type of product | Book |
| Format | Paperback |
| EAN / ISSN | 9781780681726 |
| Weight | 422 g |
| Status | Available |
| Number of pages | xii + 328 p. |
| Access to exercice | No |
| Publisher | Intersentia |
| Language | English |
| Publication Date | Dec 18, 2014 |
| Available on Jurisquare | No |
| Available on Strada Belgique | No |
| Available on Strada Europe | No |
| Available on Strada Luxembourg | No |
Chapters
Downloads
Introduction
Setting the Scene: Financialism as a Single Story
Public Order and Other Vermin
Gender Inequalities and Family Solidarity in Times of Crisis
Speculation: The Devil Burning Down the House? On Derivatives, Gambling, and Public Policy
CDS, Swap or Insurance? What's in a Name!
The Interest Rate Restrictions in the Financial Crisis. Can We Draw Lessons from Private Law?
Political, Economic and Legal Foundations of the Concept of Enterprise
For-Profit or Not-For-Profit? That's the Question. Profit Maximisation in Company Law: Myth or (Legal) Reality?
All Animals are Equal but Some are More Equal than Others. Inequalities in (Re)financing Mechanisms
Financial Supervision in Perspective
(No) conclusion