maestro
mastercard
visa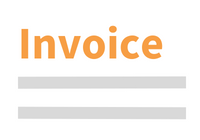 Questions about this product?
Contact our customer service
First Fundamental Rights Documents in Europe
Commemorating 800 Years of Magna Carta
Book | 1st edition 2015 | United Kingdom | Markku Suksi, Kalliope Agapiou-Josephides, Jean-Paul Lehners, Manfred Nowak Description
With the spotlight on Magna Carta, which is 800 years old in 2015, and the French Declaration of the Rights of Man and Citizen of 1789, which together are of undeniable importance for fundamental rights-thinking, the existence of similar fundamental rights documents in other European countries is often overlooked. Such fundamental rights documents did, however, exist in the precursors to the current European Union Member States. Some of the documents are ancient, even older than Magna Carta, and some are more recent, but all of them are texts that deserve to be brought out and analysed alongside Magna Carta and the French Declaration in order to better understand the evolution of fundamental rights thinking in Europe.

This volume paints a multi-faceted picture of historical fundamental rights documents in the European space by collating the experience of 24 European Union Member States at times in history when most of these states did not even exist. It is the first comprehensive and systematic evaluation of early fundamental rights thinking across Europe and it reveals surprising diversity. Spanning documents from the fifth century BC right through to the 19th century and early 20th century AD, this review opens up themes not normally found in historiographical analyses of fundamental rights.

Technical info
More Information

| | |
| --- | --- |
| Type of product | Book |
| Format | Paperback |
| EAN / ISSN | 9781780683607 |
| Weight | 590 g |
| Status | Available |
| Number of pages | xiv + 360 p. |
| Access to exercice | No |
| Publisher | Intersentia |
| Language | English |
| Publication Date | Nov 16, 2015 |
| Available on Jurisquare | No |
| Available on Strada Belgique | No |
| Available on Strada Europe | No |
| Available on Strada Luxembourg | No |
Chapters
Downloads
1. Introduction
PART I
2. The United Kingdom: From Magna Carta 1215 to the Rule of Law
3. Ireland: Individual and Group Rights in Ancient Irish Law
4. Italy: The Liber Paradisus — A Vision of Good Governance
5. Hungary: The Historic Constitution as the Place of Memory
6. Belgium: From Collective Privileges to Individual Rights
7. Austria: Manorial Regulation of Mining and Use of Forests as Potential Antecedents in Fundamental Rights
8. Spain: The First Cry for Justice in the Americas — From Antonio de Montesinos to the Laws of Burgos (1512)
9. Lithuania: From Equality to Inequality and to Equality Again
10. Poland: From the Golden Liberty of the Nobles to Fundamental Rights
PART II
11. France: Foundational Importance of the Declaration of 1789
12. Sweden: Free Press as a First Fundamental Right
13. The Netherlands: The Batavian Staatsregeling as the First Fundamental Rights Document
14. Portugal: 'Tropical Versailles' in the Beginning of the Nineteenth Century
15. Luxembourg: Fundamental Rights in a Small State
16. Greece: Reflections from the Hellenic Legal Tradition
17. Denmark: In Love with Tradition
18. Germany: Fundamental Rights as an Instrument Towards the Rechtstaat
19. The Czech Republic: On the Road to Rights and Freedoms
20. Romania: The Birth of Fundamental Rights as a Form of Political Contention
21. Bulgaria: The Liberal Tarnovo Constitution
22. Finland: Rights to Facilitate Participation
23. Estonia: First Landmarks of Fundamental Rights
24. Slovakia: The Right of a Nation
25. Latvia: Second Part of the Constitution as a Project for Next Generations
26. The History of Fundamental Rights in Europe: A Long and Winding Road