maestro
mastercard
visa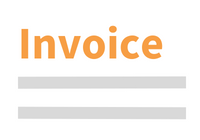 Questions about this product?
Contact our customer service
The criminalisation of forced marriage in Dutch, English and international criminal law
Book | 1st edition 2014 | United Kingdom | Iris Haenen Description
Forced marriages take place all over the world, both in times of peace and in times of conflict. Media attention and judicial scrutiny have helped place this practice in the legal and political limelight, requiring national governments and the international community alike to develop strategies to deal with this human rights violation. On the level of national law, several countries have introduced a specific offence of forced marriage in their criminal laws; on the level of international law, courts and tribunals have deliberated on how to legally classify this practice and are faced with the question of whether or not forced marriage should be seen as a 'new' crime against humanity.
This book provides a comparative perspective on the criminalisation of forced marriage, focusing on the question of whether, and, if so how, the practice of forced marriage should be criminalised under Dutch and international law. After offering a thorough description of the phenomenon of forced marriage in and outside of conflict situations, a synthesised doctrinal foundation for criminalisation on the national and international level is presented. Next, the book delves into international case law and criminal law concerning the act of forced marriage. It goes on to provide a comprehensive overview of and comparison between Dutch and English criminal and civil law regarding the practice of forced marriage. The study then discusses whether forced marriage should be criminalised in Dutch law and whether it should be added to the Rome Statute of the International Criminal Court as a distinct crime against humanity, war crime or act of genocide.


About this book
'This book makes a significant contribution to knowledge and has a methodical and thorough approach with many chapters providing detailed description and rich analysis.'
Dr Khatidja Chantler, Criminal Law an Criminal Justice Books (November 2015, http://clcjbooks.rutgers.edu/books/force-and-marriage.html).

Technical info
More Information

| | |
| --- | --- |
| Type of product | Book |
| Format | Paperback |
| EAN / ISSN | 9781780682525 |
| Weight | 665 g |
| Status | Available |
| Number of pages | xvii + 404 p. |
| Access to exercice | No |
| Publisher | Intersentia |
| Language | English |
| Publication Date | Jun 25, 2014 |
| Available on Jurisquare | No |
| Available on Strada Belgique | No |
| Available on Strada Europe | No |
| Available on Strada Luxembourg | No |
Chapters
Downloads
General introduction
Part I. Force And Marriage Description and definition of forced marriage
Chapter 1. Consensus facit nuptias
Chapter 2. Forced marriages in the Netherlands and England
Chapter 3. Forced marriages in conflict situations
Part II . A tale of two theories Criminalisation on the level of national law and international law
Chapter 4. National criminalisation
Chapter 5. International criminalisation
Chapter 6. Comparing national and international criminalisation
Part III . The Law and Forced Marriage Legal frameworks concerning forced marriage in Dutch, English and international criminal law
Chapter 7. Dutch and English law and forced marriage
Chapter 8. International criminal law and forced marriage
Chapter 9. Two-level legal comparison
Part IV. Analys is and conclusions
Chapter 10. The criminalisation of forced marriage under Dutch law and in the Rome Statute
Summary