maestro
mastercard
visa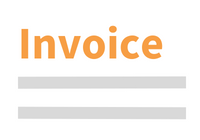 Questions about this product?
Contact our customer service
Foreign Investment, Strategic Assets and National Security
Book | 1st edition 2018 | United Kingdom | Carlos Esplugues Description
At the time of a paradigm change Foreign Investment, Strategic Assets and National Security is a timely analysis of the changing attitude towards foreign investment in major economies, namely the United States of America, the People's Republic of China, Australia, Canada, and Germany, France and the United Kingdom as representatives of the European Union.

Foreign investment has grown steadily for decades and the de-regulation of international trade and investment was a widely accepted trend, particularly in developed countries. Increasingly, however, this development is encountered by opposition. Globalisation and socio-economic effects of mergers and acquisitions of domestic firms by foreign investors receive less support from the general public. Concerns about national security, protection of new technologies and competitiveness are raised. This leads national and regional legislators to develop new mechanisms to control foreign investments, particularly in light of national security. The widely adopted and traditional ex post approach linked to investment treaties is now enhanced by an increased focus on the phase prior to the actual implementation of the investment.

This legal development and the new screening systems are captured in this book and it is explained how the present paradigm change is affecting the legal rules in practice. It is a must read for everyone working in the field.

Technical info
More Information

| | |
| --- | --- |
| Type of product | Book |
| Format | Hardback |
| EAN / ISSN | 9781780686233 |
| Weight | 1120 g |
| Status | Available |
| Number of pages | xlvi + 534 p. |
| Access to exercice | No |
| Publisher | Intersentia |
| Language | English |
| Publication Date | Jun 29, 2018 |
| Available on Jurisquare | No |
| Available on Strada Belgique | No |
| Available on Strada Europe | No |
| Available on Strada Luxembourg | No |
Chapters
Downloads
The Changing Course of FDI: An Introduction
Part I. FDI and National Security: The Playing Field
Chapter 1. The International Legal Framework for Foreign Investment
Chapter 2. Foreign Direct Investment
Chapter 3. National Security as a Limit to International Trade and Foreign Investment
Part II. The Traditional Approach: Ex Post Control
Chapter 4. National Security in International Trade Agreements
Chapter 5. Extrapolating from International Trade Law to International Investment Law
Part III. Towards Ex Ante Control: The Evolving Position
Chapter 6. Risks to Host States
Chapter 7. Systems and Consequences of FDI Control
Part IV. Ex Ante Evaluation on National Security Grounds in Practice
Chapter 8. United States: The Paradigm of Review on National Security Grounds
Chapter 9. People's Republic of China: Designing a Unique Model of Evaluation on National Security Grounds
Chapter 10. Canada: A Dual System of Evaluation
Chapter 11. Australia: The 'National Interest' Test
Chapter 12. European Union: From Current Plurality to a Common Future
Chapter 13. United Kingdom: A Model Linked to Competition Law
Epilogue: A Look to the Future