maestro
mastercard
visa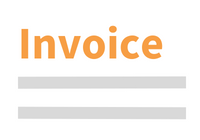 Questions about this product?
Contact our customer service
Fundamental Rights Violations by Private Actors and the Procedure before the European Court of Human Rights
A Study of Verticalised Cases
Book | 1st edition 2022 | Europe | Claire Loven Description
Article 34 of the European Convention on Human Rights prescribes that individual applications must be directed against one of the Convention States. Consequently, private actors involved in proceedings against other private actors before domestic courts must complain about State (in)action in their application to the European Court of Human Rights. In other words, originally 'horizontal' conflicts must be 'verticalised' in order to be admissible. Although such verticalised cases make up a large portion of the Court's case law, the particular nature of these cases, as well as procedural issues that may arise in them, has not received much attention. To fill this gap, this book offers a detailed examination of verticalised cases coming before the Court. The characteristics of and the Court's approach to verticalised cases are explored by means of an in-depth analysis of four types of verticalised cases (cases related to one's surroundings; cases involving a conflict between the right to reputation and private life and the right to freedom of expression; family life cases; and employer-employee cases). On the basis of this analysis, it is argued that the Court's current approach to verticalised cases poses problems for private actors, Convention States and the Court itself. In presenting recommendations for the resolution of these problems, the book concludes with a proposal for a new approach to verticalised cases, consisting of a redesigned third-party intervention procedure.

Technical info
More Information

| | |
| --- | --- |
| Type of product | Book |
| Format | Paperback |
| EAN / ISSN | 9781839702839 / 9781839702846 |
| Series name | Human Rights Research Series |
| Weight | 480 g |
| Status | Available |
| Number of pages | 250 p. |
| Access to exercice | No |
| Publisher | Intersentia |
| Language | English |
| Publication Date | Oct 1, 2022 |
| Available on Jurisquare | No |
| Available on Strada Belgique | No |
| Available on Strada Europe | No |
| Available on Strada Luxembourg | No |
Chapters
Downloads
INTRODUCTION
Chapter 1. Introduction
PART I. INTRODUCTION TO THE CONVENTION SYSTEM
Chapter 2. Short History of the Convention System
Chapter 3. Guiding Convention Principles
Chapter 4. Characteristics of ECtHR Proceedings
PART II. VERTICALISED CASES UNRAVELLED
Introduction
Chapter 5. Horizontal Positive Obligations
Chapter 6. Detailed Analysis of Verticalised Cases before the ECtHR
Conclusion
PART III. PROBLEMS IN VERTICALISED CASES
Introduction
Chapter 7. Problems that may arise during the Court's Proceedings
Chapter 8. Problems that may arise after the Court's Proceedings
Conclusion
PART IV. TOWARDS A NEW APPROACH TO VERTICALISED CASES
Introduction
Chapter 9. Current Third-party Intervention Procedure
Chapter 10. Proposal to Redesign the Third-party Intervention Procedure
Conclusion
CONCLUSION
Chapter 11. Conclusion
Summary in Dutch
Bibliography
Appendix I: Overview case law sample
Curriculum Vitae