maestro
mastercard
visa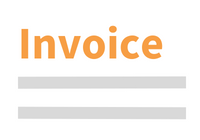 Questions about this product?
Contact our customer service
Gender Quotas for Company Boards
Book | 1st edition 2014 | Europe | Marc De Vos, Philippe Culliford Description
Gender quotas for company boards are becoming a totemic issue of gender diversity policy in today's labour market. Throughout the Western world many countries are experimenting with compulsory gender diversity measures for board rooms. The European Union as a whole is considering to make such quotas obligatory.

This book analyses the EU proposal and brings together the experiences of countries that have, to various degrees, taken the road towards formalising gender balance in the board room. It offers a critical context to these evolutions by testing the presumptions of the quotas drive on two key fronts: their relation to corporate governance and their compatibility with non-discrimination law. As the gender composition of company boards is gaining widespread attention, this book offers a timely analysis and useful perspectives that will inform both proponents and opponents. Blending disciplines as well as countries, this book will appeal to anyone with a professional interest in the topic, in particular lawyers, management consultants, and policy makers.

Technical info
More Information

| | |
| --- | --- |
| Type of product | Book |
| Format | Paperback |
| EAN / ISSN | 9781780682297 |
| Weight | 500 g |
| Status | Available |
| Number of pages | xii + 208 p. |
| Access to exercice | No |
| Publisher | Intersentia |
| Language | English |
| Publication Date | Mar 31, 2014 |
| Available on Jurisquare | No |
| Available on Strada Belgique | No |
| Available on Strada Europe | No |
| Available on Strada Luxembourg | No |
Chapters
Downloads
Chapter 1. Do Gender Quotas Contribute to Better Corporate Governance?
Chapter 2. Gender Quotas and EU Discrimination Law
Chapter 3. The Commission Proposal for Improving Gender Balance in Company Boards
Chapter 4. The Law of 28 July 2011 to Guarantee the Presence of Women on the Decision-Making Bodies of Autonomous Public Undertakings, Listed Companies and the National Lottery
Chapter 5. Role of Self-Regulation in Listed Companies Recruitment of Women into Top Positions in Finland
Chapter 6. France: The Measures of Positive Discrimination within the Boards of Directors of Undertakings
Chapter 7. Gender Quota in Company Boards: Germany
Chapter 8. Gender Quota on the Boards of Corporations in Iceland
Chapter 9. The Dutch Solution: No Quota but Legal Targets
Chapter 10. The Norwegian Gender Balance Law – A Benchmark?
Chapter 11. The Balanced Representation of Men and Women on the Board of Directors of Companies Listed on Stock Exchanges and Public Undertakings: The Status Quaestionis in Spain