maestro
mastercard
visa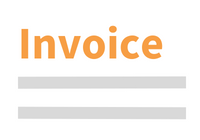 Questions about this product?
Contact our customer service
International and Transitional Justice Perspectives
Book | 1st edition 2019 | World | Solange Mouthaan, Olga Jurasz Description
This book explores and challenges common assumptions about gender, conflict, and post-conflict situations. It critically examines the gendered aspects of international and transitional justice processes by subverting traditional understandings of how wars are waged, the power dynamics involved, and the experiences of victims. The book also highlights the gendered stereotypes that underpin the (mis)perceptions about gender and war in order to reveal the multi-dimensional nature of modern conflicts and their aftermaths.

Featuring contributions from academics in law, criminology, international relations, politics and psychology, as well as legal practitioners in the field, Gender and War offers a unique and multi-disciplinary insight into contemporary understandings of conflict and explores the potential for international and transitional justice processes to evolve in order to better acknowledge diverse and gendered experiences of modern conflicts.

This book provides the reader with international and interdisciplinary perspectives on issues of international law, conflict, gender and transitional justice.

Solange Mouthaan is Associate Professor of Law at the University of Warwick. Her research interests focus on the gendered experiences of children affected by armed conflict and the restrictive interpretation of international criminal law in this area.

Olga Jurasz is a Senior Lecturer in the Law School at the Open University and works in the fields of international law, human rights, gender-based violence and gender and post-conflict reconstruction.

Technical info
More Information

| | |
| --- | --- |
| Type of product | Book |
| Format | Paperback |
| EAN / ISSN | 9781780686868 / 9781780688466 |
| Weight | 650 g |
| Status | Available |
| Number of pages | xx + 362 p. |
| Access to exercice | No |
| Publisher | Intersentia |
| Language | English |
| Publication Date | Feb 22, 2019 |
| Available on Jurisquare | No |
| Available on Strada Belgique | No |
| Available on Strada Europe | No |
| Available on Strada Luxembourg | No |
Chapters
Downloads
Introduction
Part I. Women's Involvement in Armed Conflict
How and Why Women Participate in Armed Conflict
Female Perpetrators in the Former Yugoslav Republic and Rwanda
Part II. Men and Children's Experiences of Armed Conflict
Towards a Gender Analysis of Sexual Violence Against Men and Boys in Conflict
Children and Armed Conflict
Part III. Gendered Experiences of International Criminal Justice
Gender, Enslavement and War Economies in Sierra Leone
Male Victims and Female Perpetrators of Sexual Violence in Conflict
Prosecuting Sexual and Gender-Based Crimes in the International Criminal Court
Reparations for Gendered Harms at the International Criminal Court
Part IV. Gendered Experiences of Transitional Justice
Children in Transitional Justice Processes
Conflict-Related Sexual Violence in Kosovo
Staying the Course
Part V. Conclusions
Conclusions