maestro
mastercard
visa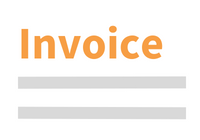 Questions about this product?
Contact our customer service
Genocidal Gender and Sexual Violence
The legacy of the ICTR, Rwanda's ordinary courts and gacaca courts
Book | 1st edition 2013 | World | Usta Kaitesi Description
Genocidal Gender and Sexual Violence tackles an important and highly topical issue. The author examines how the experiences of victims of genocidal gender and sexual violence have been addressed on a theoretical and practical level. This study investigates the contribution of feminist legal theories in naming and addressing gender and sexual violence. It questions the legacy of the ICTR and Rwanda's domestic judicial initiatives from the perspective of the complex realities of victims' experiences.

The research central focus is the question whether the genocidal character of gender and sexual violence in the case of Rwanda has been theorised and judged as such. The author's training for Inyangamugayo – gacaca judges – contributes to a wider understanding of the complexity of victims' experiences. This complex reality is further elaborated on and explored practically through an analysis of the legacy of post-genocide judicial mechanisms for Rwanda in naming and condemning genocidal gender and sexual violence.

About this book
'[ …] her provocative hypothesis is spot on and the book is engaging. […] What makes this a remarkable contribution to an extensive literature is the author's holistic approach and her view from within, drawing on her experience as Rwandan attorney and trainer for the Inyangamugayo ('those who detest dishonesty'), the lay judges of Rwanda's famous gacaca courts. With this training behind her, Kaitesi's own role shapes her awareness of the misrepresentation of victims' experiences in the legal realm and in society's recognition of this. Her first-hand experiences, proverbial wisdom, and insights into post-genocide legal and parliamentary discussions make this study remarkable and inspiring in the sometimes very controversial academic debates surrounding Rwanda. […] The most eye-opening aspect of her study is the interpretation of parliamentary discourse on what exactly genocidal gender and sexual violence entails, demonstrating that legal issues shape and are equally shaped by social, political and historical dynamics.'
Silke Oldenburg in African Affairs 2014, 620.

Technical info
More Information

| | |
| --- | --- |
| Type of product | Book |
| Format | Paperback |
| EAN / ISSN | 9781780682105 |
| Series name | Supranational Criminal Law: Capita Selecta |
| Weight | 467 g |
| Status | Available |
| Number of pages | xiii + 271 p. |
| Access to exercice | No |
| Publisher | Intersentia |
| Language | English |
| Publication Date | Dec 18, 2013 |
| Available on Jurisquare | No |
| Available on Strada Belgique | No |
| Available on Strada Europe | No |
| Available on Strada Luxembourg | No |
Chapters
Downloads
1. INTRODUCTION
2. FRAMEWORK AND OVERVIEW
3. THE RWANDAN EXPERIENCE: A COMPLEX REALITY
4. FEMINIST THEORY
5. THE LEGACY OF THE ICTR
6. THE LEGACY OF THE ORDINARY COURTS IN RWANDA
7. THE LEGACY OF THE GACACA COURTS
8. SUMMARY AND RECOMMENDATIONS
Samenvatting (Summary in Dutch)