maestro
mastercard
visa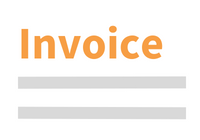 Questions about this product?
Contact our customer service
Handbook of Shale Gas Law and Policy
Economics, Access, Law, and Regulations in Key Jurisdictions
Book | 1st edition 2016 | United Kingdom | Tina Hunter Description
To date, petroleum law and policy in Europe has focused offshore. Over the last fifty years it has been driven by the development and regulation of vast oil and gas resources in the North Sea. However, a new source of petroleum is now emerging in Europe - that of the unconventional resource of shale gas. Since 2011, the UK has been striving to undertake the development of shale gas through the granting of a consent to drill.

Concentrating solely on shale gas, this book is structured around five themes, namely an overview and introduction to shale gas activities, shale gas economics and energy security, access to shale gas resources, shale gas law and regulation, and the future of shale gas. It examines the fundamental principles and provides the reader with a practical, applicable analysis of shale gas exploration and extraction. Looking at the legal, scientific and economic issues relating to shale gas extraction from the perspective of developed (United States and Canada), developing (Australia) and emerging jurisdictions (United Kingdom), this book provides unique perspectives that the reader can apply to their own jurisdiction.

With contributions by Roberto F. Aguilera, David Campin, Simone Fraser, Andrew Garnett, Tina Hunter, Allan Ingelson, Andrey Konoplyanik, Steven Latta, Alastair R. Lucas, Cristelle Maurin, David M. Ong, John Paterson, Marian Radetzki, Slawomir Raszewski, Peter Styles, Emre Úsenmez, Vlado Vivoda, Michael Weir and Hannah J. Wiseman.

Dr Tina Hunter is a Professor in Energy Law and the Director of the Centre for Energy Law, University of Aberdeen, United Kingdom.


Technical info
More Information

| | |
| --- | --- |
| Type of product | Book |
| Format | Hardback |
| EAN / ISSN | 9781780682426 |
| Series name | Energy & Law |
| Weight | 820 g |
| Status | Available |
| Number of pages | xvi + 398 p. |
| Access to exercice | No |
| Publisher | Intersentia |
| Language | English |
| Publication Date | Jul 8, 2016 |
| Available on Jurisquare | No |
| Available on Strada Belgique | No |
| Available on Strada Europe | No |
| Available on Strada Luxembourg | No |
Chapters
Downloads
PART I. OVERVIEW AND INTRODUCTION TO SHALE GAS ACTIVITIES
Introduction
Shales, Shale Gas and Hydraulic Fracturing
Hydraulic Fracturing in Shale Gas Operations: Risk and Response in Shale Gas Policy
PART II. SHALE GAS ECONOMICS AND ENERGY SECURITY
The US Shale Gas Revolution and its Economic Impacts in the Non-US Setting: A Russian Perspective
Shale Gas and Global Markets
Shale Gas and Energy Security
PART III. ACCESS TO SHALE GAS RESOURCES
Granting of Shale Gas Licences, Land Access and Property Rights in North America
Granting of Shale Gas Licences, Land Access and Property Rights in Australia
Shale Gas Licensing in the United Kingdom
PART IV. SHALE GAS LAW AND REGULATION
Regulating Hydraulic Fracturing
Regulating Well Integrity
The Environmental Challenges of Shale Gas Extraction
An Overview of Shale Gas Law and Policy
Shale Gas Law and Regulation in the United Kingdom
Shale Gas Law and Regulation in North America
Shale Gas Law and Policy in Australia
PART V. THE FUTURE OF SHALE GAS IN THE UNITED KINGDOM
Shale Gas and the Energy Policy "Trilemma"
Future Trends in Shale Gas Law and Policy in the United Kingdom