maestro
mastercard
visa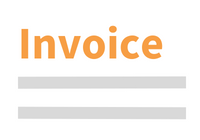 Questions about this product?
Contact our customer service
Harmonisation in EU Environmental and Energy Law
Book | 1st edition 2022 | United Kingdom | Bernard Vanheusden, Theodoros Iliopoulos, Anna Vanhellemont Description
The book addresses the most pertinent theoretical and practical issues affecting the broad topic of harmonisation in the fields of environmental and energy law in a comprehensive and critical manner. In this respect, it constitutes a timely and meaningful contribution to the ongoing debate on the conceptual underpinnings, legal techniques and sector-specific problems concerned, while enriching the debate and promoting a more enhanced, coordinated regime to tackle environmental and energy issues in the European Union.

Environmental legislation is often incoherent and fragmented, creating hurdles to its effective application. Consequently, rule makers need to resort to harmonisation, which is seen as referring to a number of techniques and instruments that all aim to clarify rules and establish a more coherent and solid legal framework. The book examines the merits of this approach within the context of the European Green Deal and the increasing urgency of the environmental and climate crisis, as well as the obstacles encountered and the questions arising from these complex processes.

By bringing together more than fifteen renowned experts in the fields of European environmental and energy law, this book aims to dissect the most critical aspects of and obstacles in the process of strengthening coordination and, ultimately, effectiveness of the existing legal regimes in the field of environmental and energy law in the European Union while sparking further research in the field.

Harmonisation in EU Environmental and Energy Law is highly recommended reading for legal scholars specialising in European environmental and energy law, as well as practitioners working in these fields.


BERNARD VANHEUSDEN is Professor of Environmental and Energy Law at Hasselt University. In 2020, he was elected as Rector of Hasselt University. He is Associate Editor of the Journal for European Environmental & Planning Law (JEEPL) and a member of the World Commission on Environmental Law (WCEL) of the International Union for Conservation of Nature (IUCN).

THEODOROS ILIOPOULOS is a postdoctoral researcher in energy and environmental law at Hasselt University. He is also a lawyer (Athens Bar Association) and he has previously worked as a graduate teaching assistant at the National and Kapodistrian University of Athens. He received the GCET21 'Young Researcher' Award for 2020.

ANNA VANHELLEMONT is a doctoral researcher in environmental law at Hasselt University. Her main research topics are harmonisation and codification of EU environmental law.


Technical info
More Information

| | |
| --- | --- |
| Type of product | Book |
| Format | Paperback |
| EAN / ISSN | 9781839701634 / 9781839702365 |
| Weight | 530 g |
| Status | Available |
| Number of pages | xxii + 286 p. |
| Access to exercice | No |
| Publisher | Intersentia |
| Language | English |
| Publication Date | Jan 21, 2022 |
| Available on Jurisquare | No |
| Available on Strada Belgique | No |
| Available on Strada Europe | No |
| Available on Strada Luxembourg | No |
Chapters
Downloads
To Codify or not to Codify EU Environmental Law: That is not the Question
Possibilities of and Limits to Codification of EU Environmental Law
Harmonising Environmental Standards from the Guadalquivir to the Danube Delta: How can the Circle be Squared?
European Multilingualism and Harmonisation of Environmental Law
Internal Harmonisation of Environmental Law: Learning from the Member States?
Access to Environmental Justice in the EU: Interpretation, Harmonisation and the Search for Consistency
Environmental Protection and Symbolic Value of Harmonising Environmental Laws: Is Further Harmonisation the Solution?
Bridging the Gap between Soil and Climate Change in the EU: The Issue of Soil Organic Carbon
Towards More Harmonisation in the Treatment of Wild Animals in the EU?
Harmonisation Trends of Environmental Liability Law through the Tools of Civil Law: The Examples of Duty of Care and the Right to Personality
Harmonising Oversight of the EU Low-Carbon Power Transition: With an Eye to Sustainability, Energy Justice and Security
Europeanisation of Renewable Energy Support Law: A Suspended Step Towards Harmonisation
Blind Spots in the Harmonisation for an H2-CCS Chain
Conclusion