maestro
mastercard
visa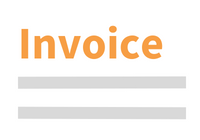 Questions about this product?
Contact our customer service
Harmonization of Criminal Law in Europe
Book | 1st edition 2005 | World | Erling Husabo Description
In articles by legal scholars from six countries, the ongoing harmonization of criminal law in Europe is analysed from different perspectives. Through an examination of the rapid progress in European Union Law in this area, both the harmonization of substantial criminal law provisions and criminal penalties is shed light on. The development in criminal law cooperation is also accentuated, especially the breakthrough of the principle of mutual recognition and the proposal to establish a European Prosecutor. Special attention is given to the Schengen Agreement, the role of Europol and the more general influence of the harmonizing processes on European states remaining outside the EU. Conclusively, the challenges presented by a transnational criminal procedure to the preservation of human rights, are examined. The articles are based on lectures given at a colloquium in Bergen (Norway).

Technical info
More Information

| | |
| --- | --- |
| Type of product | Book |
| Format | Paperback |
| EAN / ISSN | 9789050954747 |
| Series name | Supranational Criminal Law: Capita Selecta |
| Weight | 310 g |
| Status | Available |
| Number of pages | xvi + 158 p. |
| Access to exercice | No |
| Publisher | Intersentia |
| Language | English |
| Publication Date | Aug 29, 2005 |
| Available on Jurisquare | No |
| Available on Strada Belgique | No |
| Available on Strada Europe | No |
| Available on Strada Luxembourg | No |
Chapters
Downloads
CHAPTER I. INTRODUCTION
CHAPTER II. PERSPECTIVES OF THE HARMONIZATION OF CRIMINAL LAW AND CRIMINAL PROCEDURE IN THE EUROPEAN UNION
CHAPTER III. MUTUAL RECOGNITION AND THE DEVELOPMENT OF CRIMINAL LAW COOPERATION WITHIN THE EU
CHAPTER IV. CHANGES IN CRIMINAL LAW AND COOPERATION THROUGH, IN PARTICULAR, THE SCHENGEN AGREEMENT AND EUROPOL: POSSIBILITIES, PROBLEMS AND INFLUENCE IN STATES OUTSIDE THE EUROPEAN UNION
CHAPTER V. THE IMPLEMENTATION OF NEW RULES ON TERRORISM THROUGH THE PILLARS OF THE EUROPEAN UNION
CHAPTER VI. HARMONIZATION OF CRIMINAL SANCTIONS IN THE EUROPEAN UNION – CRIMINAL LAW SCIENCE FICTION
CHAPTER VII. THE PROPOSAL TO ESTABLISH A EUROPEAN PROSECUTOR
CHAPTER VIII. NEW EU COMPETITION RULES IN A CRIMINAL LEGAL CONTEXT
CHAPTER IX. MAINTAINING HUMAN RIGHTS IN THE PROCESS OF HARMONIZING EUROPEAN CRIMINAL LAW