maestro
mastercard
visa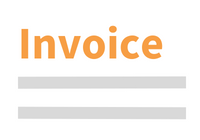 Questions about this product?
Contact our customer service
Human Rights and Conflict
Essays in Honour of Bas de Gaay Fortman
Book | 1st edition 2012 | World | Ineke Boerefijn, Laura Henderson, Ronald Janse, Robert Weaver Description
This book examines the fate and role of human rights before, during and in the aftermath of violent conflicts. It brings together both scholars and practitioners from different parts of the world and from different disciplines, including law, anthropology, history, conflict studies, development studies and international relations. The roles of international organisations, NGOs, governments, and corporations in realising human rights are discussed. The book thus reflects the 'de-approach' to human rights research that has been advocated and pioneered by Bas de Gaay Fortman: de-legalise, de-Westernise, and de-State-ise, together with his instance that human rights research should not just be about norms, but as much, if not more, about the economic, political, social, and cultural aspects of the distinct environments in which these rights have to be realised.

Technical info
More Information

| | |
| --- | --- |
| Type of product | Book |
| Format | Paperback |
| EAN / ISSN | 9781780680545 |
| Weight | 900 g |
| Status | Available |
| Number of pages | xvi + 540 p. |
| Access to exercice | No |
| Publisher | Intersentia |
| Language | English |
| Publication Date | Mar 16, 2012 |
| Available on Jurisquare | No |
| Available on Strada Belgique | No |
| Available on Strada Europe | No |
| Available on Strada Luxembourg | No |
Chapters
Downloads
Introduction
Human Rights Before, During, and After Conflict
PART I. HUMAN RIGHTS IN PRE-CONFLICT SITUATIONS
Human Rights and the Regulation of the International State System
Structures of Violence
More Than Just a Nice Idea. Equality as an Effective Way to Reduce the Risk of Violent Conflict
Human Rights Violations and Contemporary Violent Conflict. An Inquiry into Causes and Remedies
Banning Cluster Bombs. Achieving Rights through Activism
Constraints and Challenges in Minority Protection. Experience of the OSCE High Commissioner on National Minorities
Early Warning, Non-Intervention and Failed Responsibility to Protect in Rwanda and Darfur
Human Security. A Shifting and Bridging Concept that Can Be Operationalised
From Acceptable Hazard to Violation of Rights. Upstream Human Rights Activism in the Sidoardjo Mudflow Case
Climate Change, Conflict and the Protection of Vulnerable Collectivities
From Charity to Institutional Development. Reflections on Newmont's Corporate Social Responsibility Strategies and Conflict-Avoidance in Ghana
Doing Business in Pre-Conflict Areas
Conflict and Rights in Vengeance-Ridden Societies. Moral and Legal Inferences
PART II. HUMAN RIGHTS IN CONFLICT SITUATIONS
Human Rights and Humanitarian Action
Old Cultures Never Die? Cultural Genocide in International Law
Non-State Actors in Conflict
Caught in the Middle of Persistent Conflict. The Rights of Palestinian Children
PART III. HUMAN RIGHTS IN POST-CONFLICT SITUATIONS
How Transitional Are Transitional Politics and Transitional Justice? A Case of Misleading Terminology
Counter-Terrorism, Rule of Law Promotion and the Friends of Yemen
The Role of International Criminal Courts and Tribunals in Post-Conflict
Rwanda's Police Development
Civil and Political Rights in Times of Political Oppression: Rights Without Remedies? The Case of Zambia
Role of the Judiciary in the Enforcement of Economic, Social and Cultural Rights. Experience from Nepal
Loss and Destruction of Property. Post-Conflict Human Rights Responses from an ECHR Perspective
The Human Right to Mourning. Social Trauma and Transitional Justice in Post-Conflict Argentina
The Interface Between Transitional Justice and Reconciliation in the Wake of Civil War. A Case Study of Northern Uganda